Virginia Golf Hall of Fame announces five-member class to be inducted this fall
Courtesy Virginia State Golf Association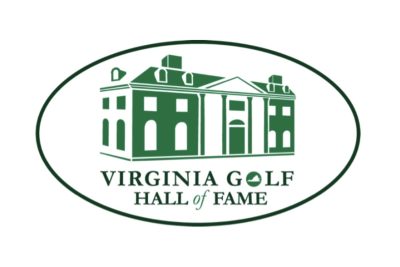 MIDLOTHIAN — The Virginia Golf Hall of Fame will induct a five-member class as part of its 2023 Induction Ceremony, which will be held on October 24 at Salisbury Country Club in Midlothian. The Class of 2023 includes Tom Barry, Jim Kite, Peter McDonough, Bobby Mitchell, and Bob Moyers.
Brad Faxon will serve as the ceremony's emcee. Faxon is an eight-time winner on the PGA Tour who owns 21 professional victories overall. He has four top-10 finishes in majors, including a fifth-place showing in the 1995 PGA Championship. He currently serves as an analyst for Golf Channel.
Tom Barry
Barry, who will turn 71 on the day of the induction ceremony, has spent much of his professional career at Richmond's Lakeside Park Club. He was enshrined in the Middle Atlantic PGA Hall of Fame in 2014 and was honored with the Virginia State Golf Association's Service to Golf Award in 2012.
Barry's list of industry honors is long. He is a three-time winner of the Horton Smith Award (1989, 2000, 2008) for excellence in PGA member education. Barry was the MAPGA's President's Award winner in 1990. He won the Bill Strausbaugh Award in 1992 for service to fellow members in employment and club relations. He was the MAPGA's Professional of the Year in 1994.
In addition, Barry has become well known for his Rules of Golf expertise. In 1990, he became a teacher of the MAPGA/VSGA Rules of Golf program in Virginia that was originally developed by Clyde Luther, a member of the Inaugural Class of the Virginia Golf Hall of Fame.
Golf has long been part of Barry's life. He began his career as an assistant golf professional from 1973-80 at Flossmoor Country Club in Illinois. He was elected to PGA membership in September 1979 and moved onto his first job as a head professional, at Illinois' Oregon Golf Club. Barry began his tenure at Lakeside Park Club (then Jefferson-Lakeside Country Club) in 1983.
Jim Kite
Kite, who died in 2019 at age 88, is one of the most decorated champions in VSGA history. Kite is tied for third on the VSGA all-time list with 14 championships—only Hall of Famers Keith Decker (33) and Vinny Giles (15) have more titles.
Among those victories were individual wins in the 1978 VSGA Mid-Amateur, three VSGA Senior Stroke Play titles (1989, 1994, 2000), one VSGA Super Senior Amateur title (2006), and one VSGA Super Senior Stroke Play title (2006). He also won seven VSGA Senior Four-Ball titles, five with fellow 2023 inductee Bob Moyers. Kite's other titles came with Nelson Broach and Claude Williamson.
Additionally, Kite was runner up in the 1987 U.S. Senior Amateur Championship and was the VSGA's Golfer of the Year in 1994.
Golf was not Kite's lone athletic endeavor. Kite led Fork Union Military Academy to the state military championship in 1950 before playing for the baseball team at Army West Point. He spent time pitching in the New York Yankees' farm system before returning to Virginia to manage the Shenandoah Indians baseball team.
Kite was the founder of Kite's Hams and was a founding member of Greene Hills Club in Stanardsville.
Peter McDonough
McDonough, 61, recently retired after a long career as a course superintendent, his last stop coming at Keswick Golf Club. He spent more than 30 years as a member of the Golf Course Superintendents Association of America and earned many honors and distinctions during that time, including the 2016 President's Award for Environmental Stewardship from the GCSAA.
McDonough was active in environmental projects and issues from the start of his career. He helped develop the best practices manual for Virginia golf courses, showing superintendents how to efficiently manage natural resources with a commitment to environmental stewardship. The landmark publication was a model for other states to follow, and McDonough worked as a leading consultant for those states.
McDonough is a native of Milbury, Mass., and is a graduate of the Stockbridge School of Agriculture in Amherst, Mass. He was a key liaison between the Virginia GCSA and state and local governments in regards to adopting practical policies for water conservation and nutrient management. His efforts were noticed by the GCSAA, and in 2008, he was the association's Excellence in Government Relations Award.
Bobby Mitchell
Mitchell, who died in 2018 at the age of 75, was born in Chatham and raised in nearby Danville, where he planted the roots of a successful professional golf career.
Mitchell found success in Virginia golf before moving onto careers on the PGA Tour and Champions Tour. Mitchell swept the VSGA and VPGA Opens in 1965, in an era before the two events were merged into one State Open of Virginia. Mitchell won two events during his PGA Tour career. He shot a 22-under 262 to win the 1971 Cleveland Open by seven strokes over runner-up Charles Coody. In 1972, he defeated Jack Nicklaus with a birdie on the first playoff hole to win the Tournament of Champions.
Also in 1972, Mitchell tied for second place at The Masters for his best finish in a major. He made the cut in five U.S. Opens and five PGA Championships. He competed twice at the Open Championship. Mitchell joined the Champions Tour in 1995, with his best finish in an event coming at the 1995 Transamerica, where he tied for 12th.
Mitchell remained in Danville throughout his life. Starting in 1991, he traveled to Finland in the summer to teach golf to young people in association with Averett University.
Bob Moyers
Moyers, 87, ranks sixth in VSGA history with 13 championships, all coming after he turned 55. Moyers won four VSGA Senior Stroke Play Championships (1991-93, 1995), claimed two VSGA Super Senior Amateur titles (2012-13), and won on VSGA Super Senior Stroke Play title (2008).
Additionally, Moyers was a force in the senior partner golf scene. He teamed with fellow 2023 inductee Jim Kite to win five straight VSGA Senior Four-Ball titles from 1991-95. No other side has ever won more than three in a row. Moyers won another Senior Four-Ball title in 1998 with Don Martz at their home club, Shenvalee Golf Club in New Market.
Moyers, who was born in Bath County, was one of four members of the inaugural men's golf team at Bridgewater College in 1956. The team won the Mason Dixon Conference title in 1957.
The five new members bring the total Hall of Fame roster to 37 inductees. Previous Virginia Golf Hall of Fame classes, with the site of the Induction Ceremony, were:
Class of 2022 (Independence GC): H.M. Bunny Blankinship, Grace Anne Braxton, Galen Hill, Jack

Isaacs, Lily Harper Martin, and Phil Owenby.

Class of 2021 (Hermitage CC): Moss Beecroft and David A. King.

Class of 2020 (Hermitage CC): Kandi Kessler Comer, Wayne Jackson, David Partridge, Richard

Smith, and Wynsol Spencer.

Class of 2019 (Farmington CC): Bobby Cruickshank, Harry Easterly, Mary-Patton Janssen, Tom

McKnight, and Bill Millsaps.

Class of 2018 (Hermitage CC): Dr. Lew Blakey, Robbye Unger, Bobby Wadkins, and Lew

Worsham.

Class of 2017 (CC of Virginia): Donna Andrews, Keith Decker, Wallace McDowell, and J.C. Snead.

Inaugural Class of 2016 (The Omni Homestead Resort): Vinny Giles, Chandler Harper, Clyde

Luther, Sam Snead, Curtis Strange, and Lanny Wadkins.