Virginia has no answer for monstrous performance by Carolina's Bacot
By Jerry Ratcliffe
Most basketball fans on either side of the state borders suspected Virginia's long winning streak against North Carolina would come to an end Saturday. Just didn't figure it would be so lopsided.
The Cavaliers had strung together an almost unbelievable streak of W's against the Tar Heels — seven in a row dating back to the middle of February in 2017, six weeks before Carolina would win the national championship. Streaks like that just don't happen against blue bloods. Heck, it had been 45 years since anyone owned the Heels like Virginia did.
Don't think that new UNC coach Hubert Davis didn't take note of it, hammering that streak into his players at every opportunity in preparation for UVA.
The Tar Heels got the message.
North Carolina 74, Virginia 58.
The difference was Carolina unleashed its monster and Virginia didn't have an answer. Normally, opposing big men have little success against the Cavaliers' "Pack-Line" defense, which doubles the post to avoid such disasters.
Such strategy was useless against Armando Bacot, who went beast-mode on Virginia with an eye-popping 29 points and 21 rebounds, dominating the paint. Bacot had free reign because teammates Brady Manek (19) and Caleb Love (16) bombed away from Bonusphere, allowing the Cavaliers to choose their own poison.
"He certainly had his way," Tony Bennett said of Bacot. "If you're out of position or don't get a quality body on him or just try to keep him off the glass, he's going to make you pay. Sometimes it was just because we were covering for a breakdown, trying to block a shot or out of position, but their frontcourt really hurt us."
Bacot established a beachhead down low early, and the Cavaliers had no answer. Jayden Gardner was outsized, Francisco Caffaro was too plodding and Kadin Shedrick was sent to the bench with a bloody nose with 13 minutes to play and never returned.
"I didn't know he had that many points and rebounds until I looked at the stat sheet and thought, 'oh my gosh,'" Davis said. "That's the best performance I've ever seen against Virginia that I can remember."
Davis has an excellent memory. No one has lit up UVA like that since Wake Forest's Tim Duncan posted 21 points and 23 rebounds in 1997. Hanging similar numbers against the Pack-Line is unfathomable. Even Bacot found it difficult to wrap his mind around his accomplishment.
"They double team big to big every single time, so I mean, it's like impossible to really have a great game versus UVA as a big," Bacot said. "Brady and Caleb, you can't really help off them so I got a lot of one-on-one looks and that opened up the floor and just allowed us to space out and do better things."
Bacot was correct. Manek, a stretch-4 transfer from Oklahoma, coupled with Love's deep 3's, spread the floor and made the Pack-Line vulnerable as a result.
"He's a big post player and kind of imposes his will on the offensive glass," UVA's Armaan Franklin said. "It's hard to keep him off the glass, keep him from running around, but better defensive rotations probably could have helped a lot more."
Davis, who was a longtime assistant to Roy Williams before taking over the program after last season, knew the recipe for beating Virginia. He just wasn't sure his team would pull it off after losing a close game at Notre Dame earlier in the week.
"The times that we have been successful against Virginia have been times that we've been able to shoot the ball from the outside, which gives us that spacing to be able to drive and attack the basket," Davis said.
Certainly that wasn't the case during the streak. Carolina hadn't scored more than 63 points during that skid, and in four of those seven losses, the Tar Heels had more attempted field goals than points.
One of the bright spots for Virginia was that Reece Beekman put up 13 points (6 for 12, including a 3-pointer), which could be a good sign for the Cavaliers, while Franklin added 12 and Gardner 10.
The Cavaliers, now 9-6 overall and 3-2 in the ACC, can't feel too bad after winning twice on their three-game road swing. They hope to get back on the winning track on Wednesday when rival Virginia Tech comes to town.
Support JerryRatcliffe.com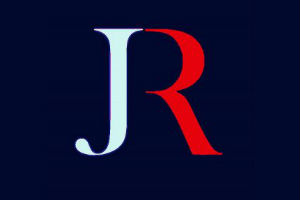 Make a one-time or recurring gift to support JerryRatcliffe.com online below. Your gift is not tax-deductible. Thank you for your support of JerryRatcliffe.com and the "Jerry Ratcliffe Show" podcast!