Virginia holds off Tar Heels to advance to Monday's national lacrosse championship game
By Jerry Ratcliffe
Virginia's players came into Saturday's NCAA lacrosse semifinals focused on getting to Monday's national title game, and not thinking about making history as the program's first back-to-back national champs.
The Cavaliers raced to a 9-4 halftime lead, then held off a furious North Carolina comeback in the second half and defeated the top-seeded Tar Heels, 12-11, in East Hartford, Conn. They earned the right to face Maryland on Memorial Day with a chance to continue their reign over the college lacrosse world.
UVA used a 6-0 run sparked by Mark Moore in the second quarter as five different Cavaliers scored, led by Charlie Bertrand's two goals. After Carolina cut the lead to 10-8, Charlottesville's Connor Shellenberger (St. Anne's-Belfield) assisted on back-to-back goals for a 12-8 advantage after three quarters.
Then came UNC's rally, as the Heels reeled off three consecutive scores, two on back-to-back goals by William Perry, cutting UVA's lead to 12-11 with 3:05 to play. The Cavaliers defense, which was spectacular in the second half, came to the rescue as did goalkeeper Alex Rode (15 saves for the game).
In the final seconds, Virginia's Chris Merle jammed the hands of Carolina's Chris Gray, whose pass was knocked down by Cole Kastner as the game ended.
Virginia advances to the national championship game for the 11th time in program history, and for the second time in a row. The Cavaliers won the title in 2019, but there was no championship in 2020 due to the pandemic.
The Cavaliers will face Maryland, which defeated Duke in the other semifinal.
"Preparing for North Carolina is very difficult because of all the weapons and with Dave Metzbower, a fantastic offensive coordinator, you know he's got so many difference things he can do to you," said UVA coach Lars Tiffany. "Our defense held as much as it could and then Alex [Rode] bailed us out time and time again, especially with our man down when he made some huge saves. This is Alex Rode, that's who he is, and we're very grateful that he plays for Virginia."
Rode, the MVP of the Cavaliers' 2019 championship run, made two huge saves during UVA's man down situation against the Tar Heels. Carolina owned possession of the ball almost the entire second half, and Rode and the Wahoos defense saved the day. He also made two key stops in the final minute.
Meanwhile, Shellenberger finished with two goals and four assists, giving him at least five points in all three of Virginia's NCAA Tournament games. The UVA freshman had two goals, three assists vs. Bryant in the opening round and six goals, one assist in a route of Georgetown in the quarterfinals.
The highly versatile Shellenberger had a hand in every Virginia goal in the second half.
Moore, who got that first-half run started, had to leave the game due to a shoulder injury, as he helped the red-hot Cavaliers (13-4) win their seventh NCAA game in a row, a program record.
Monday's game against No. 3 seed Maryland, will be televised at 1 p.m. on ESPN2.
Support JerryRatcliffe.com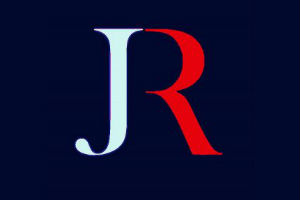 Make a one-time or recurring gift to support JerryRatcliffe.com online below. Your gift is not tax-deductible. Thank you for your support of JerryRatcliffe.com and the "Jerry Ratcliffe Show" podcast!