Virginia lands another 4-star basketball recruit, Isaac Traudt
By Jerry Ratcliffe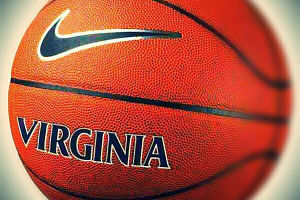 Virginia continued to build one of the strongest basketball recruiting classes in the nation for 2022 on Saturday when Isaac Traudt announced he has committed to the Cavaliers.
Traudt, a 6-foot-9, 200-pound versatile forward from Grand Island, Neb., is the third 4-star prospect to commit to Tony Bennett's program. Ranked between No. 49 and No. 60 by various recruiting services, all three UVA commitments are consensus Top 100 players.
A superb spot-up 3-point shooter, Traudt had more than 30 offers, but took only four official visits: Virginia, North Carolina, Michigan State and Nebraska. Gonzaga and Texas jumped in late but had no chance.
Bennett offered Traudt in late January, right about the same time as another UVA 4-star prospect, 6-4 combo guard Isaac McKneely of Poca, W.Va., committed to the Cavaliers. From that point onward, Virginia's coaching staff was all over Traudt. During the July evaluation period, either Bennett or one of his assistants, trailed Traudt throughout the AAU circuit all around the country.
UVA's other commit is Leon Bond, yet another 4-star, a 6-5 forward from Wauwatusa, Wisc.
McKneely, who was Traudt's roommate at the NBA Top 100 Camp in Orlando, a few weeks ago, began helping UVA recruit Traudt in January, and even took his official visit to UVA at the same time as the Nebraska blue-chipper visited Charlottesville.
"I am super excited to have [Traudt] join me," McKneely said today. "I have been recruiting him for a while now and for good reason. I think me and him together, along with Leon, will be a very special class and hopefully will be good enough to bring back another natty."
McKneely, of course, was talking about the 2019 national championship.
"Traudt is a stretch 4 and is a really big-time player," McKneely said of his future teammate. "He can shoot it, rebound it, pass it, and he is way more athletic than people realize. The fans will love him because he's just as good of a person as he is as a player. The fans will also love 'Isaac Squared' together.
"I think it will be really special to have two Isaacs in the lineup together. As I said, Isaac and I together will be a special duo. We've already shown how we play together at the Top 100 camp, and we will be making a lot of plays together at UVA for sure."
The two have built a strong relationship throughout the past eight months, a relationship that will continue to bond as well as with Leon Bond.
"At first, it was all just recruiting talk and me just trying to get [Traudt] to come to play with me at Virginia," McKneely said. "We continued to talk more and more and eventually it didn't seem like recruiting. It just seemed like I was checking on one of my buddies.
"We have built a special relationship and our friendship will go on beyond our college years for sure."
Traudt enjoyed his official visit to Virginia during June, and described his trip like this:
"I told Tony Bennett I was blown away by everything," Traudt said. "I knew the staff were great people, but I didn't know how the facilities were so amazing. The same with the campus. I knew it was historic, but it was more than I thought. I didn't know there would be a cool college town either."
Virginia's 2022 class was ranked No. 15 nationally by Rivals and No. 16 by 247Sports before Traudt's commitment.
Support JerryRatcliffe.com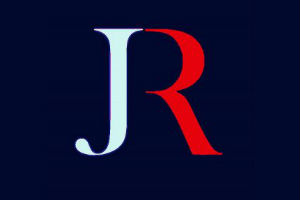 Make a one-time or recurring gift to support JerryRatcliffe.com online below. Your gift is not tax-deductible. Thank you for your support of JerryRatcliffe.com and the "Jerry Ratcliffe Show" podcast!