Virginia men's, women's golf add to depth with new signees
Courtesy UVA Media Relations
Virginia men's golf coach Bowen Sargent announced today  the signing of a two-man recruiting class that ranks as the best in the program's history. Benjamin James (Milford, Conn.) and Bryan Lee (Fairfax, Va.) will join the Cavalier program as two of the nation's top junior players. James is ranked the No. 1 player in the nation by Junior Golf Scoreboard and Lee is not far behind him as the No. 5 ranked player.
Both James and Lee were selected for the United States 2021 Junior Ryder Cup and are first-team Rolex Junior All-Americans.
"Having Ben James and Bryan Lee join our program makes for an exciting future for Virginia golf," Sargent said. "We are humbled to have both of these young men chose the University of Virginia to further their academic and athletic careers. We look forward to working with both Ben and Bryan as they pursue the next step in their life's journey. Our aim is to assist them in their pursuit of playing the PGA Tour while earning a world-class degree at UVA."
On the AJGA circuit, this season James won the PING Invitational, the Junior PLAYERS Championship, the Team TaylorMade Invitational and the Scott Robertson Memorial. He was the runner-up at the Boys Junior PGA Championship and the Polo Golf Junior Classic.
James is a three-time Rolex Junior All-American and a member of the victorious 2021 Wyndham Cup East Team. He is ranked the No. 2 player in the Golfweek Junior Boys Rankings.
"Ben's list of accomplishments is extensive, having been a golf prodigy for over 10 years. He is very gifted and has been for a long time. His greatest strengths are his driving of the ball. Off the tee Ben is long and accurate and able to move the ball though every window. His iron play is no different. Ben has a very professional approach to the game, enjoying the process, so it's not surprising his success. More importantly, Ben has a nose for winning, having captured four major tournament victories just this year alone."
Lee tied for second at the Boys Junior PGA Championships was third at the Junior PLAYERS Championships and seventh at the Scott Robertson Memorial. He tied for eighth at the AJGA Simplify Boys Championship. He is ranked the No. 5 player in the Golfweek Junior Boys Rankings.
"Bryan's a Virginian, so it was nice to keep him in the Commonwealth," Sargent said. "Bryan's ascent in the rankings to first-team All-American and Junior Ryder Cupper is nothing short of miraculous. He has played consistently inside the top 15 in most every junior tournament over the last year and a half. Bryan's a very controlled player, much like a tour professional thus leaving him in contention in most every event he plays. His ball-striking is consistently solid, along with being a good putter."
***
Virginia women's golf coach Ria Scott announced today a two-player signing class to join the Cavalier program in the fall of 2022. The latest additions to the Virginia program are Ally Black (Austin, Texas) and Maline Kraus (Düsseldorf, Germany).
"The student-athletes we are adding to our team in 2022 both have a relentless work ethic, crave challenges, and have a passion to be part of something greater than themselves," Scott said. "Both Ally and Maline have experience on successful teams, and we believe they can bring that valuable experience to further enhance our program."
Black has been ranked in the top-50 of the American Junior Golf Association's Rolex rankings and had eight top-five finishes at AJGA opens and invitationals. She placed second at the AJGA Reynolds Invitational. She helped Westlake High School to a third-place finish in the Texas 6A High School Championship in 2021 after winning the state title in 2019. As the co-chair of the Texas Cup, she helped to fundraise more than $150,000 for the AJGA's Ace Grant program.
"Ally is an exceptional, well-rounded student-athlete," Scott said. "We look forward to supporting her pursuit of excellence on the golf course, in the classroom, and in the community. She's already made a great impact at the junior level and we are excited to support and experience the impact she'll make in college."
Kraus was 11th in stroke play at the R&A Girls Championship, finished 12th at the French International Ladies Stroke Play and was 13th at the German International Amateur during 2021. In 2020 she finished fourth in the German Amateur U18 Championship, and had a pair of top-six finishes on the German Golf Federation Youth Challenge tour.
"Maline is driven, strong, and passionate about her improvement both in golf and academics," Scott said. "In golf, she has developed into an elite ball striker in a short period of time, and we look forward to helping her build on her competitive experience here in the U.S. She continues to test herself in events all over Europe, and the adaptability she shows will also be a great factor to add to our squad."
Support JerryRatcliffe.com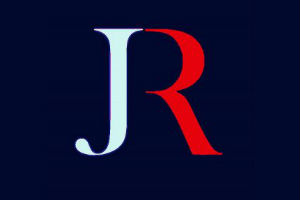 Make a one-time or recurring gift to support JerryRatcliffe.com online below. Your gift is not tax-deductible. Thank you for your support of JerryRatcliffe.com and the "Jerry Ratcliffe Show" podcast!