Virginia must find an answer for Hokies' Aluma as Tech comes to town tonight
By Jerry Ratcliffe
Tony Bennett and his staff have spent the past few days trying to come up with some answers.
After having no answer for Carolina's Armondo Bacot last Saturday in a lopsided loss in Chapel Hill (Bacot had 29 points, 22 rebounds), Virginia's next test comes Wednesday night when the Cavaliers host state rival Virginia Tech and star Keve Aluma.
UVA had no answer for Aluma in January of last season when he scored 29 points and had 10 rebounds in a 65-51 Hokies win over the then-No. 8 ranked Cavaliers in Blacksburg.
_____________
THE GAME
# WHO: Virginia Tech (8-6/0-3) at Virginia (9-6/3-2)
# WHEN: Wednesday, 9 p.m.
# WHERE: John Paul Jones Arena, Charlottesville
# TV: ESPN2
# NUMBERS: Virginia favored by 1.5 points
_______________
"Last year we didn't have an answer for [Aluma]," Bennett said during Monday's ACC coaches teleconference. "He's really good and having a heck of a year. He will be playing a long time after college.
"I'm sure he saw what Bacot did to us and is saying, 'hmm,' because he's a complete player offensively. He'll shoot the three, he can score in the post, passes, plays out of a bunch of different spots and is experienced, so he's really good and he's having a heck of a year."
Aluma is 12th in the ACC in scoring with a 15.2 points per game average and seventh in field goal percentage at 50.09. He also averages 6.3 rebounds per game.
In his last two games, Aluma scored 25 in a loss at Duke and 18 in a home loss to NC State.
Meanwhile, Hokies coach Mike Young has his own worries coming into tonight's game. One of those worries is Virginia forward Jayden Gardner, who transferred over the offseason from East Carolina.
Gardner is third in the ACC in field goal percentage at 57.4 percent and is fifth in the league in rebounds with 7.53 per game.
"He's a load," Young said of Gardner. "He does a nice job around the basket, second shots, gets his body into you. I'm really impressed with his ability to shoot from 15. He's making that shot very consistently. The more I watch, the more I admire him. He's as good as advertised, a whale of a player."
Neither coach puts much stock in last year's meeting in which Virginia seemed to be in command until it went into an inexplicable 7-minute scoring drought, allowing Tech to go on a 19-0 run, an issue that has also impacted UVA in a few games this season.
"I'm not sure [the formula Tech used in last year's game] how much will carry over," Young said. "We had some good fortune to be honest. We found two or three things that worked."
Young is sure that UVA has studied the Hokies' strategy from last season and has already made correctable adjustments.
"Let's just take care of the ball and get a good shot every time down, which is easier said than done," the Tech coach said.
Bennett notes that there's not much value in studying last year's game because both squads have new personnel. Only guards Kihei Clark and Reece Beekman had any real playing time in that loss.
"We're studying more of the things that [Tech] is doing this year," Bennett said.
While UVA is coming off a three-game road swing, in which it scored victories at Syracuse and Clemson, it is trying to put behind a overwhelming defeat at North Carolina last Saturday, something Bennett blamed partially on poor practice and preparation.
Virginia has won four of the last five meetings against Tech, dropping that last meeting.
Meanwhile, Young has another concern, an 0-3 start in ACC play. The Hokies began the season with a 5-0 record, but has since lost half of its six games, including all three conference starts.
During the teleconference, Young was asked if there is a sense of urgency to get back into the winning column in league play.
"I'm not terribly concerned about that," Young said. "We understand the situation we are in. It's not ideal but it's where we are. We make this better one day at a time, one practice at a time. It has to be a very narrow focus."
The Tech coach said he wants his team to be more connected over a 40-minute span and do the little things that add up as the game wears on.
Bennett was pleased with how his team bounced back from a 17-point home loss to Clemson on Dec. 22, and responded with back-to-back road wins at Syracuse and Clemson, avenging that home defeat.
"You can always judge it by wins and losses, but it's about how they come to work," the UVA coach said. "When you recruit character, you can go through adversity.
"Will we keep making the same mistakes? There's no issues with these guys. They want to win."
For more information, see related UVA-Tech game notes posted Friday.
Support JerryRatcliffe.com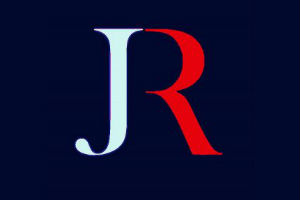 Make a one-time or recurring gift to support JerryRatcliffe.com online below. Your gift is not tax-deductible. Thank you for your support of JerryRatcliffe.com and the "Jerry Ratcliffe Show" podcast!