Virginia needs a couple of miracles to end losing streak at Miami
By Jerry Ratcliffe
Bronco Mendenhall didn't have the words to describe the final play of Virginia's 30-28 win at Miami late Thursday night.
Quarterback Brennan Armstrong had never been in a game decided by a last-second kick, had only watched them on TV like the rest of us. Dontayvion Wicks woke up that morning with a feeling that Virginia was going to win and as he said afterward, "I never have a wrong feeling."
Mandy Alonso, returning home to Miami for the last time in his career, knew Virginia was going to have to block the Hurricanes' field goal attempt or "something."
Something was an improbable miss of a 33-yard field goal from the center of the field by Miami kicker Andy Borregales, the 'Canes 18-year-old true freshman rated the No. 1 high school kicking prospect in the nation, missed an easy, game-winning field goal as the clock expired when the ball caromed off the left upright and sent the Virginia sideline into a wild, chaotic celebration.
The teenager's misfortune was the Cavaliers' saving grace. Virginia, coming off back-to-back ACC losses due to defensive shortcomings, couldn't afford to lose a third straight.
On the other hand, Miami stumbled out of the blocks with a 2-2 record against nonconference competition as the heat turned up considerably on Coach Manny Diaz. UVA had lost five times in a row at Miami, including the last two seasons, tasting victory there for the last time in 2011.
Miami had marched from its own 9-yard line to deep inside Virginia's territory with a first down at the 14 before Diaz decided to milk the clock, put the ball in the middle of the field and go for the game-winning field goal.
"There's not a guy I would want to line up to kick that field goal than Andy Borregales," Diaz said afterward. "I think everybody on that sideline thought we were going to win that football game and did enough to win that football game."
Diaz said the Hurricanes were trying to score and weren't thinking about a field goal until the drive began to stall.
"We had gashed them from the 50-yard line in," Diaz said. "We thought they were pretty whipped up front. [The Cavaliers] had been subbing and losing guys, and we simply didn't gain yards on first and second down.
"Once it became third-and-10 and the way the clock was — they took a timeout late in the play clock and at that point we could kick the walk-off field goal."
Virginia had scored on its first possession of the fourth quarter,  a 30-yard field goal by backup place-kicker Brendan Farrell (2 for 2 in the game), to build the Cavaliers' lead to 30-21 with 12:52 to play.
Miami answered with a 75-yard drive, ending on a 24-yard scoring scramble by backup quarterback Tyler Van Dyke at 9:09. The Hurricanes trailed by only 30-28.
UVA was forced to punt on its last possession, leaving it up to the defense to win the game.
The Hurricanes methodically moved down the field, setting up the final dramatic scenario.
Ya gotta love the ACC. pic.twitter.com/lORCDpg6n0

— PFF College (@PFF_College) October 1, 2021
"I don't have the vocabulary," Mendenhall said when asked about winning on a missed field goal. "I mean, it was just surreal to watch all that. You watch both teams lay it completely out there and it comes down to one play at the end to decide. I don't know how to describe it."
Alonso could hardly watch the kick after being on the wrong end of back-to-back losses at Hard Rock Stadium (three if you count the team's Orange Bowl loss to Florida in 2019), in his hometown. Approximately 30 family members and friends were in attendance hoping to help Alonso break the curse.
"It means a lot being from down here," said Alonso, who was selected to 'Break the Rock,' essentially as UVA's MVP of the game. "I've never won down here and it's been frustrating the last three or four times."
Great team win! @mandy_alonso55 go ahead and break the rock!#GoHoos | #THEStandard pic.twitter.com/HjZ2vyvPfU

— Virginia Football (@UVAFootball) October 1, 2021
Mendenhall cast his vote for Farrell as the rock-breaker, but chuckled that there was near mutiny by the team to award Alonso the honor. Alonso posted half of UVA's four sacks, both of them important plays, and was part of the Cavaliers' defense that stuffed Miami running back Cam'Ron Harris in his own end zone for a safety and a 9-0 lead late in the first quarter.
"Just seeing the ball go up and hit the post was just crazy," Alonso said. "It was honestly surreal for me."
Virginia's offense, ranked No. 7 in the nation with an average of 546 yards per game, didn't approach that number but squeezed out just enough for the win.
Quarterback Brennan Armstrong, the nation's top-ranked passer coming in, threw for 268 yards and a touchdown, but was picked off on UVA's second possession of the third quarter, a miscue that haunted him the rest of the game.
The pickoff came deep in Virginia territory, at the 19, and allowed Miami to get back into the game for the first time. Miami scored three plays later to trim its deficit to 19-14 at the 9:42 mark.
UVA answered on the next possession, a 75-yard drive, ending in one of the most spectacular plays in college football this season. Moving the ball to Miami's 36, Armstrong tried to squeeze a long pass to Wicks at the goalline.
It appeared Miami had intercepted, but Wicks said later that he tried to bat the ball out of the defensive back's hands. The ball went up in the air, temporarily resting on Wicks' back as he stretched out in the end zone, somehow flipping over as the ball popped up in the air and landed in his right hand for a touchdown.
Replays showed that Wicks had pulled off perhaps the greatest catch of the college football season.
In case you missed the best catch of the season https://t.co/4qIde6zz9S

— Jerry Ratcliffe (@JerryRatcliffe) October 1, 2021
"I don't know how many of us on the planet could make that play, but man, what a miraculous play," Mendenhall said.
Wicks, who was added to the Biletnikoff Watch List as one of the nation's best receivers, finished the game with only two catches for 75 yards, but what a play.
Even he couldn't believe it.
"I didn't know that I caught it until my teammates came up to me and said I caught it," said Wicks, who acknowledged it was his best catch ever. "I was trying to knock it out because I don't like DBs catching interceptions off of me.
"I saw it in the air, so I grabbed it with one hand. When I got up, they were like, 'Touchdown,' then I saw the ref signal touchdown. I was like, 'Nah, can't be.' Then when I saw the [replay] it was a touchdown."
Armstrong said it was both the best and worst touchdown pass he had ever thrown.
"Great play by Wicks," the QB said. "He's always told me, with him being a deep threat, he's gonna make sure if it's not catchable, he's not gonna let [the defense] catch it.
"I didn't know what happened to be honest. Then they said it was a pick, then said it was a touchdown instead. I was like 'Holy smokes, that's insane.'"
After the miraculous catch, running back Wayne Taulapapa, back from a concussion that sidelined him in last week's game, bolted into the end zone on a 2-point conversion run to build UVA's lead to 27-14 with 5:50 remaining in the third quarter.
The Cavaliers put up 449 yards of offense, including 181 on the ground (led by Taulapapa's 61 on 11 attempts). Virginia's much-maligned defense didn't allow Miami to cross its own 40 until its sixth possession of the game (prior to that forcing four punts and a safety), and limited the Hurricanes to 372 total yards. They held backup quarterback Van Dyke in check through the first half (4 of 11 for 63 yards). He finished with 203.
Billy Kemp IV was his usual reliable self with nine catches on 11 targets for 81 yards. Keytaon Thompson, playing with a cast on a broken wrist, hauled in four catches for 55 yards and added 47 yards on the ground (14.6 yards per touch).
The win took a little pressure off Virginia, which travels to Louisville on Oct. 9, but turned up the pressure on Diaz and his staff, who have been widely criticized by the Miami fan base.
"I was talking to Coach Diaz before the game, and he looked at me and I looked at him and we just  … there's this look," Mendenhall said of the pressure on the two programs coming in. "That's just what everyone deals with. It's a results-oriented business.
"It's driven by effort and heart and execution and so many other things. Tonight, we're smiling. My feelings go out to him because I've been on the other side."
Support JerryRatcliffe.com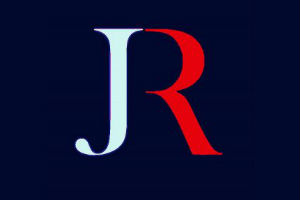 Make a one-time or recurring gift to support JerryRatcliffe.com online below. Your gift is not tax-deductible. Thank you for your support of JerryRatcliffe.com and the "Jerry Ratcliffe Show" podcast!