Virginia not awarded host site in NCAA baseball regionals
By Jerry Ratcliffe
As expected, Virginia was not awarded a host site in this week's NCAA Baseball Tournament.
Here are the 16 host sites for the event:
Auburn, Texas, Virginia Tech, North Carolina, Maryland, Texas A&M, Miami, Oregon State, Florida, East Carolina, Southern Miss, Tennessee, Louisville, Stanford, Georgia Southern and Oklahoma State.
The NCAA will announce the 64-team field for the tournament on Monday (noon on ESPN2). The regionals begin on Friday, June 3 and go through Monday, June 6.
There has been speculation that Virginia could end up in the Maryland regional (as the No. 2 seed) or at East Carolina. Wherever the Cavaliers end up, UVA coach Brian O'Connor said it will not make a difference.
The Cavaliers, 38-17, did not host last year but still found a way to the College World Series as they have done three times in the past under O'Connor's guidance.
"What we have done over the year, we put ourselves in a great position come Monday," O'Connor said this week after UVA was bounced from the ACC Championships with back-to-back losses to Louisville and Notre Dame. "These two ball games is not what we wanted to do, so whatever the committee decides, that is our journey. We'll take that and look forward to that opportunity that we have next weekend.
"I don't look at hosting as any kind of big advantage. We've proven in our history that three of the five times we've been to Omaha, we've been on the road [in regionals]. That's against the percentage and I know the percentages over the past two decades is that you have a 75 percent chance of advancing if you're playing at home, and with that said, we veat those odds three out of five times."
Support JerryRatcliffe.com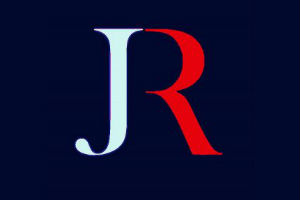 Make a one-time or recurring gift to support JerryRatcliffe.com online below. Your gift is not tax-deductible. Thank you for your support of JerryRatcliffe.com and the "Jerry Ratcliffe Show" podcast!