Virginia now opening season Wednesday against Towson
By Jerry Ratcliffe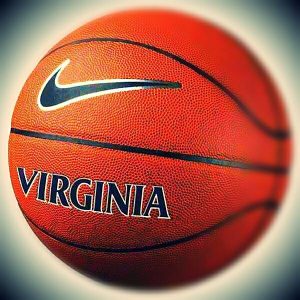 It's bonkers in Bubbleville.
With a schedule that has more turns than a soap opera, Virginia will now open its men's basketball season against Towson on Wednesday at 1:30 p.m.
What happened with Maine is currently a mystery, and what a waste after Black Bears head coach Richard Barron tweeted out such a nifty tune entitled "Beat Virginia," last week.
The Cavaliers were originally supposed to open with St. Peter's, but that league elected to play "conference only" games and the Peacocks backed out of the UVA contest. Florida was scheduled to play Virginia in a Friday game in the Mohegan Sun resort event, but the Gators cancelled the contest due to Covid-19 issues.
So now, UVA will open with Towson at 1:30 Wednesday, and tentatively is scheduled to play San Francisco on Friday. San Francisco is set to play UMass Lowell on Wednesday at 4 p.m.
It isn't clear at this moment if any of those UVA games will be televised by FloSports or anyone else. However, if they are, here's how to watch:
To start, fans should go to flosports.tv and look for the FloHoops option. You'll have to create an account, following the instructions. Remember FloSports is not a television network, but rather streams events. If you own a smart tv, you can watch it there rather than on your computer.
For a full year of FloHoops, the charge is $150, however if UVA fans only want to watch the Cavaliers in this week's Mogehan Sun event (if) they are televised by FloSports, they can choose the $29.99 monthly option. Apparently fans can cancel their subscription after one month.
Presently, Virginia opens its home season on Dec. 1 at 4 p.m. against St. Francis (Pa.), and will also host Kent State on Dec. 4 at 6 p.m. The Cavaliers game against Michigan State in the ACC/Big Ten Challenge is set for Dec. 9 at 9:15 p.m.

Comments