Virginia Opens Play At NCAA Stanford Regional
Courtesy UVA Sports Media Relations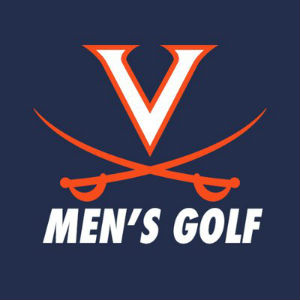 The No. 47 Virginia men's golf team is in eighth place after the opening round of play at the NCAA Stanford Regional. The Cavaliers shot 6-over 286 on the par-70 Stanford Golf Course. The host Cardinal lead the 13-team field at 6-under 274.
Following three rounds of play, the top five teams from the site advance to the NCAA Championships. South Florida and Ole Miss ended the first day's competition tied for fifth place at 2-over 282, four shots better than UVA.
Virginia was led during the first round by an even-par performance from junior Andrew Orischak. He finished the first day of play in 22nd place. Senior Thomas Walsh was one shot behind Orischak in 25th place.
Cavalier sophomore Jimmie Massie is in 38th place after shooting 72 and senior Ashton Poole rounded out UVA's scoring players by carding a score of 73. He finished in 43rd place. Freshman David Morgan shot 75 and is in 60th place.
UVA will be paired with Arizona State and LSU for Tuesday's second round. Those teams will begin play at 9:30 a.m. PT from the first tee.
NCAA Stanford Regional
Stanford Golf Course
Stanford, Calif.
Par-70, 6,727 yards
Second Round Results
Team Results
1. Stanford — 274
2. UNCG — 275
3. Georgia Southern — 278
4. North Carolina — 280
5. South Florida — 282
5. Ole Miss — 282
7. Arizona State — 283
8. Virginia — 286
9. LSU — 287
10. Kansas — 288
10. Denver — 288
12. NC State — 290
13. Augusta — 302
Individual Leaders
1. Jake Vincent, Southern Utah — 64
2. Isaiah Salinda, Stanford — 66
2. Sarut Vongchaisit, Ole Miss — 66
2. Dougie Ergood, North Carolina — 66
Virginia Results
22. Andrew Orischak — 70
25. Thomas Walsh — 71
38. Jimmie Massie — 72
43. Ashton Poole — 73
60. David Morgan — 75
Comments