Virginia picked to finish last in ACC preseason media poll
By Jerry Ratcliffe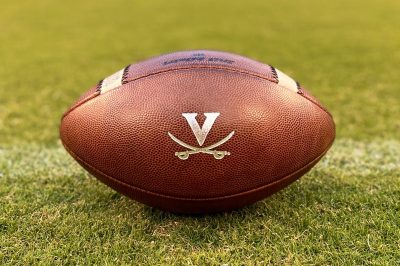 Virginia has been picked to finish last in the 2023 ACC preseason poll conducted by a media vote from last week's conference event in Charlotte.
With the ACC eliminating divisional play, the Cavaliers were predicted to finish 14th in the league (complete voting appears at the end of this article). UVA finished with a 3-7 record last season, the first for Coach Tony Elliott.
Clemson was voted to win the ACC for the eighth time in the last nine years in the poll, which included 176 media voters. The Tigers received 103 first-place votes and 2,370 points in the polling to beat out Florida State (67 first-place votes) and 2,304 overall points.
North Carolina was third and NC State was fourth, followed by Miami, Duke and Pitt.
Without divisional play, the ACC's top two teams will play for the league championship in Charlotte the first weekend of December.
2023 ACC Preseason Poll
1. Clemson (103) 2370
2. Florida State (67) 2304
3. North Carolina (5) 1981
4. NC State (1) 1662
5. Miami 1553
6. Duke 1511
6. Pitt 1511
8. Louisville 1344
9. Wake Forest 1181
10. Syracuse 826
11. Virginia Tech 678
12. Georgia Tech 633
13. Boston College 561
14. Virginia 365
(First-place votes in parentheses)