Virginia puts up staggering numbers, then holds on to beat Georgia Tech
By Jerry Ratcliffe
Let's just call this Virginia offense what it is: "Dr. Bob's Flying Circus." Get your game tickets while they're hot.
What you're witnessing over these past four weeks — which happens to be UVA's first four-game winning streak in conference play since 2011 — is mind-boggling, eye-popping offensive history for this program. Led by a swashbuckling, red-headed lefty at quarterback, the Cavaliers are putting up numbers that Spielberg might have imagined if he were an offensive coordinator.
The true coordinator is Robert Anae, who has a doctorate in sociology. Me, I think it's in something other-worldly, some kind of astrophysics or something; e=mc2. Media sometimes kids around and refers to Anae as "Dr. Bob," thus his "Flying Circus."
He is the mad scientist behind this pass-happy offense. His monster is the aforementioned lefty, Brennan Armstrong, who is terrorizing secondaries from South Beach to Tobacco Road to the Bluegrass.
Armstrong, counting his 396 yards passing against visiting Georgia Tech on Saturday night, now has thrown for 3,220 yards. That's more than like 129 FBS teams in only eight games. His latest victims, the Yellow Jackets of Atlanta, watched him slice and dice and cut their defense to ribbons in Virginia's 48-40 win.
Bronco Mendenhall, upon watching his team become bowl-eligible with its sixth win, enjoys watching this aerial show just like the rest of us.
"It's really fun to watch, but it is designed super well, and our offensive staff is doing a great job using the resources we have," Mendenhall said after the Cavaliers improved to 6-2 overall, 4-2 in the ACC. "It starts with the coaching and our offensive staff. Robert Anae and Jason Beck (quarterbacks coach), and our offensive staff is doing a really good job. Then it goes to Brennan. Every play goes through him."
Mendenhall then mentioned all the weapons, too many for even him to rattle them all off. This offense is loaded with receivers that can go lethal on a defense at any given time.
Virginia put up 636 yards of total offense against the Jackets in a game that saw the two teams put up 88 points and 1,206 combined yards. Wonder what the over was?
The 636 by Armstrong & Co., believe it or not, was only the sixth best in the program's modern history, the most since the Wahoos posted 643 vs. Duke 11 years ago.
Armstrong was again spectacular, or as defensive teammate Coen King said, "electric." The Ohio native, who leads the entire country in passing yardage, was 29 of 43 for the 396 and four touchdowns. Oh, yeah, and he was Virginia's leading rusher with 99 yards and two more TDs. How's that for a night?
Those 495 total yards represented the second-highest single-game total offensive production in Virginia history. The record? Same guy, 538 against Carolina last month.
If Bronco and the rest of us are having fun watching these numbers, just how much of a blast is Armstrong having with this Ferrari of an offense?
"It's super fun," Armstrong grinned. "I've got a lot of talent around me and that's what makes it fun. We had a good chunk of rushing yards (a season-high 240) and a chunk of passing yards. I felt like we were really balanced and got the job done."
Not without a fight, though, as Georgia Tech recovered back-to-back onside kicks, drew within eight points and was throwing for a TD on the last play of the game when UVA defensive back Joey Blount batted the pass away in his own end zone. It was the second time Blount made a big play. His interception with 7:24 to go in the second quarter easily could have been the play of the game, shifting momentum.
UVA trailed 16-14 and the Jackets were threatening when he made the eighth interception of his career at the 18-yard line. Three plays later, it was Armstrong to Dontayvion Wicks, who took it 77 yards and a 21-16 lead that the Cavaliers never relinquished.
Virginia put up 454 yards between the second and third quarters, outscoring Tech 34-11 in that span.
One guy who didn't enjoy watching Dr. Bob's Flying Circus was Georgia Tech coach Geoff Collins.
"You watch the tape, and you watch what they've done on offense all year, and you know they're dangerous," Collins said. "They've got a lot of weapons, you know how multiple and how unorthodox some of the stuff that they do is. Then you see it live and in-person."
'Nuff said. It's a nightmare for defensive coordinators.
Now on a roll and in the thick of the ACC's Coastal Division race, Virginia takes its Flying Circus out west next week, back where it all started for Dr. Bob, Bronco and the gang, Provo, Utah, where the Cavaliers take on BYU.
Let the fun begin.
Support JerryRatcliffe.com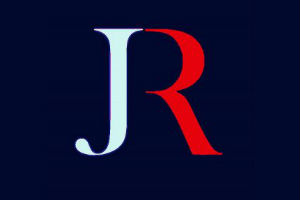 Make a one-time or recurring gift to support JerryRatcliffe.com online below. Your gift is not tax-deductible. Thank you for your support of JerryRatcliffe.com and the "Jerry Ratcliffe Show" podcast!