Virginia rallies late, slips by Navy in OT, 14-13
Courtesy UVA Media Relations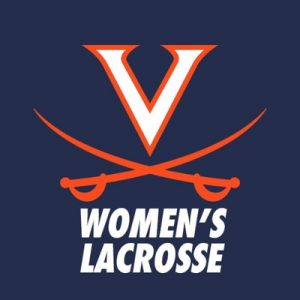 The No. 8 Virginia women's lacrosse team scored three consecutive goals in the final five minutes of game-time for a 14-13 overtime victory at No. 15 Navy on Saturday afternoon at Navy-Marine Corps Memorial Stadium in Annapolis.
Virginia (1-0) trailed 13-11 with 4:11 on the clock in regulation. Nora Bowen scored her third goal of the day to cut it to 13-12 with 2:56 remaining, then assisted Ashlyn McGovern, who scored the tying goal to send it to overtime and had the game-winner 46 seconds into extra time.
McGovern finished with a career-high five goals, while Bowen had three goals and three assists. Annie Dyson and Lillie Kloak each had two goals. Courtlynne Caskin had one goal and one assist, while Sammy Mueller added one goal.
Charlie Campbell made eight saves, including the one that gave UVA the ball back with 1:19 to play.
The Cavaliers led 20-12 in ground balls. Navy (0-1) had the edge in draw controls (18-10) but had 26 fouls. Natalie Irwin led the Midshipmen with four goals.
HOW IT HAPPENED
Navy scored the first goal of the game, but Virginia responded with back-to-back goals to lead 2-1 at the 26:05 mark. Navy scored four consecutive goals to take a 5-2 lead. Bowen had her first to cut it back to two. Navy scored with 21 seconds to go in the first half, but McGovern scored as time expired to make it 6-4, Navy at the half.
Navy led by three twice and was up 8-5 in the second half when UVA scored three consecutive goals to tie the game 8-8 with 18:38 to play. The teams were tied again at 10-10 with 11:24 to play when Navy went ahead 12-10. Dyson ran by her defender to cut it back to one. Navy responded to lead 13-11 with 4:11 on the clock. Bowen scored and then connected with McGovern to tie it 13-13 with 34 seconds remaining. Navy had a chance at the end but couldn't convert.
Navy won the draw in overtime, but Anna Hauser forced a turnover to give the ball to UVA. Bowen connected with McGovern once again for the game-winner.
FROM HEAD COACH JULIE MYERS:
"I have to credit Navy with playing a really consistent, much better game from start to finish than we did. I feel like we stole a game off of Navy, because they out-played us. It was great to see that we made huge plays when we really needed to make a stop or score a goal. The team really believed in each other and they were able to make it happen. A lot to learn from this game with big challenges coming up. Grateful for the win and proud of the girls for sticking together and gutting it out."
UP NEXT
Virginia remains on the road next week, traveling to Stanford on Feb. 14 and California on Feb. 16.

Comments