Virginia rally comes up short against No. 3 Florida State
Courtesy UVA Media Relations
The Cavaliers pushed three runs home as part of a seventh-inning rally but couldn't complete the comeback as Virginia (27-24) fell to No. 3 Florida State (50-5) by a score of 5-3 in quarterfinal action at the ACC Tournament on Thursday.
Florida State got on the board in the fourth inning with a  sac fly to left center from Mack Leonard that brought home Sydney Sherrill from third. Sherill had reached on a double before taking third on a groundout to set up the score on the fly ball. The Seminoles then added a second run when Devan Flaherty reached on a double to left and scored on a single through the right side from Jahni Kerr.
The Seminoles pushed a third run home in the fifth inning as Virginia conceded a run for an out on a groundball to short with one out.
A pair of home runs in the sixth inning gave the Seminoles a 5-0 advantage heading into the final frame.
Virginia put together a rally in the seventh with the eight batters coming to the plate. Back-to-back hits from Sarah Coon and Tori Gilbert put two on before Kailyn Jones singled to first to bring the first run home. Two batters later, Arizona Ritchie singled to short to score Gilbert as the Hoos cut the lead to 5-2. Virginia's final run came with a double to right center from Leah Boggs before Florida State would grab the win with a fly out to right and two in scoring position for the Cavaliers.
Molly Grube (2-4) took the loss for the Cavaliers, allowing two runs on four hits with a walk and two strikeouts in 4.0 innings of work.
Kathryn Sandercock (27-1) picked up the win as she worked seven innings and gave up five hits while striking out three on the night. She was not charged with a run as she left the game in the seventh, but reentered after Mack Leonard gave up the three runs on three hits without recording an out in the seventh inning.
NOTES ON THE GAME
UVA sent eight batters to the plate in the seventh inning and had two in scoring position when the game ended.
It was the 19th meeting between the teams in the ACC Tournament and FSU now leads 15-4 in those meetings.
Tori Gilbert was 2-for-3 with two doubles and a run scored, while Kailyn Jones was also 2-for-3 with a run scored.
Virginia out-hit the Seminoles, tallying eight hits on the night to seven for Florida State.
FROM HEAD COACH JOANNA HARDIN
"I'm really proud of our team. We came out with energy and were fired up from the first pitch. We were seeing pitches well and disciplined at the plate. We had some balls we hit hard that they tracked well and played good defense. We kept sticking with it and it came together there in the seventh. We hit some balls hard on the screws and we stayed with our approach when Sandercock came back into the game in the seventh."
"Molly Grube gave everything we asked of her today. She was mixing speeds and keeping them off balance. Any time you can be one swing away from going ahead in a game like that is really great. We came here expecting to play until Saturday, so it's disappointing, but we have a lot to be proud of today. We're out of the tournament, but we have positive momentum and you can see that considering we played FSU just four weeks ago and the result today was very different. I love coaching this team, am proud of this team  and wouldn't trade them for any player on any list from any other team. I love these girls and we'll enjoy being together for the rest of the season – however long we have left."
Support JerryRatcliffe.com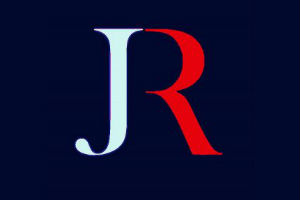 Make a one-time or recurring gift to support JerryRatcliffe.com online below. Your gift is not tax-deductible. Thank you for your support of JerryRatcliffe.com and the "Jerry Ratcliffe Show" podcast!