Virginia reaches out to sharpshooting Iowa guard, C.J. Fredrick
By Jerry Ratcliffe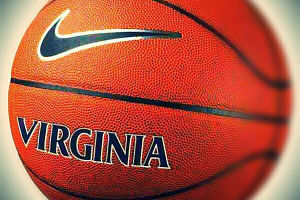 According to Jon Rothstein of CBS Sports network, Virginia is one of several schools that have reached out to Iowa transfer guard C.J. Fredrick, who entered the NCAA transfer portal on Monday.
Fredrick is a 6-foot-1, sophomore guard who was a sharpshooter for the Hawkeyes this past season. Starting all 27 games, but playing late in the season with a nagging injury, he averaged 7.5 points, 1.9 assists, 1.1 rebounds per game and shot 47.4 percent from the 3-point arc.
Rothstein said that among those schools that have contacted Fredrick, Virginia is joined by Kentucky, Gonzaga, Kansas, North Carolina, Georgia, Cincinnati, Xavier and Creighton. More are expected to join the pursuit.
Speculation is that Fredrick is a Kentucky lean, having grown up in the state, just across the border from Cincinnati, Ohio. In fact, rumors in Iowa for the past month, were that Fredrick would transfer to Kentucky after the season.
Those rumors sparked a controversy when Fredrick did enter the portal, with Hawkeyes fans claiming that Kentucky's coaching staff tampered with the prized guard. Even the Iowa compliance office issued a warning to Kentucky. Iowa coach Fran McCaffery announced his star guard's departure with little fanfare and with no well wishes or thank you for a contribution.
Fredrick's uncle, Joe Fredrick, said that no school had tampered with his nephew and that Iowa's actions were "childish."
Fredrick is considered  one of the best guards to enter the portal.
In two seasons, Fredrick appeared in 52 games for Iowa and scored 459 points.
Comments