Virginia Steamrolls Another ACC Foe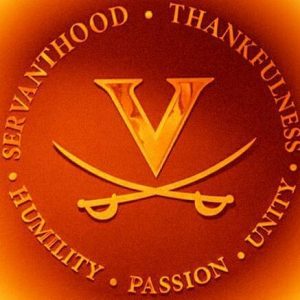 By Jerry Ratcliffe
Last Saturday night, Florida State coach Leonard Hamilton walked into the press room at John Paul Jones Arena and looked like he had been blindsided by one of those locomotives that appear out of nowhere and flatten Wile E. Coyote in the Road Runner cartoons.
Beep, beep!
His No. 9 Seminoles basketball team had just been annihilated by No. 4 Virginia.
After Hamilton had settled into the post-game presser, he was so ready to answer one question, he didn't even allow the sportswriter to finish asking.
"I already know what you're going to ask," Hamilton said, cutting off the reporter. "This is the best team we've played … it's not even close. They're going to be very difficult for a lot of people to play."
One of those people found out the same way Hamilton did when Boston College hosted Virginia on Wednesday night.
83-56, thanks in part of a 16-0 run early in the second half as the visiting Cavaliers, one of only two unbeaten teams remaining in the nation (Michigan is the other) improved to 14-0 (2-0 ACC) in steamrolling the Eagles (9-5).
The win extended UVA's longest road winning streak in the country — 12 games (Michigan is next with five) — and it was the Cavaliers' 11th consecutive ACC road winning streak, fourth-longest in league history.
Virginia's 83 points were the most in a regulation-timed ACC game in the Bennett era, and the fourth time this season the Cavaliers have scored that many points or more, which will absolutely drive their national detractors bonkers.
When it was over, Tony Bennett was his predictable humble self, noting that while he was thankful of the win, he wasn't pleased with how his team performed on the defensive end of the floor.
"We have to tighten up on that end and I mean that sincerely," Bennett said, pointing out that BC had beaten his team down the floor more times than he liked and touched the paint.
The Eagles got within six points early in the second half, but UVA outscored them 38-17 the rest of the way.
Bennett and his coaching staff recognized that BC was gassed, particularly missing leading rebounder, Steffon Mitchell, and instructed the Cavaliers to force the Eagles into more movement to wear them down.
Just another example of how well this Virginia team is put together.
"I've watched a lot of Virginia's game films over the years and this team seems to be so well connected," FSU's Hamilton said last weekend. "They took advantage of every mistake we made because they are so much aware of where they are offensively and defensively. People ask me what do they do defensively … I think it's the whole system. They're all in sync."
Hamilton knew one thing for sure. To beat Virginia and its "Pack-Line" defensive, opponents have to make shots from the perimeter.
His team didn't, nor did BC.
While Alabama transfer Braxton Key was the X-Factor in the blowout of Florida State (20 points), on Wednesday night another player stepped into that role: redshirt junior Mamadi Diakite, who tied a career high with 18 points, plus had a season-high seven rebounds and matched a season high with two blocked shots.
While Hamilton raved about Key and labeled him UVA's X-Factor if he continues to play well off the bench, Diakite has had his moments lately as well. In fact, he has put together four solid games over the last five outings, taking a bit of a back seat vs. FSU as Key torpedoed the Seminoles.
Hamilton said his defense did a decent job in holding down Ty Jerome and De'Andre Hunter in that loss, only to have Key blow them up.
"That set us back a little," Hamilton said.
Bennett probably doesn't mind if it's Key one night, Diakite the next, giving Virginia even more firepower and making the Cavaliers more difficult to guard.
As the Virginia coach said Wednesday night, Diakite's points were helpful because opponents are going to focus on trying to contain the Cavaliers' three-headed scoring monster of Hunter (who had 18 points), Jerome (13), and Kyle Guy (10).
"Mamadi's athleticism showed," Bennett said. "He is an X-Factor for us."
Not many teams have the luxury of having twin X-Factors, but Virginia will take it.
Comments