Virginia swept by No. 4 Ohio State
Courtesy UVA Media Relations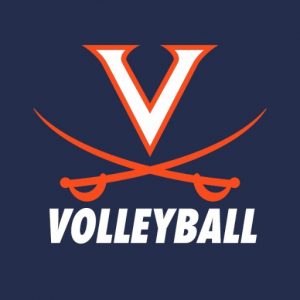 Virginia fell to No. 4 Ohio State, 16-25, 17-25, 18-25, at VCU's Siegel Center in Richmond on Saturday afternoon.
Ohio State (8-0) leaped out to a 16-8 lead to open the match. Borum, Turner and middle blocker Alana Walker registered two kills each to combine for six of UVA's seven kills in game No. 1.
The Ohio State defense held the Cavaliers to a -.030 hitting percentage after UVA committed eight attack errors on 33 swings.
The Buckeyes continued to leave their foot on the gas after winning the second, 25-17. Virginia improved offensively game No. 2 as the Hoos hit .219 with 11 kills and four attack errors on 32 swings.
Coming out the break, the Cavaliers (4-3) were much more competitive and trailed by just one (14-15) in the middle of the set. With a 21-18 lead, the Buckeyes collected four straight points to close out the set, 25-18, and match. Turner tallied five of her 10 kills in the third and final set.
Virginia outside hitters Brooklyn Borum and Grace Turner tallied 10 kills each and combined to hit .260.