Virginia Swimming & Diving splits dual with Texas
Courtesy UVA Media Relations
The No. 1 Virginia women's swimming & diving team improved to 3-0 with a 201-152 win over No. 5 Texas (2-1). The No. 9 Cavalier men (1-2) fell 223-122 to No. 1 Texas (3-0).
"I'm proud of how both of our teams came out today and backed up yesterday's performances, in fact I think we were even better this morning coming off of last night" head coach Todd DeSorbo said. "The amount of energy, emotion and physical exertion they had to put into last night to have a great night, and to come back out in the early session this morning and out-do what they did, is really impressive. Excited for the next two weeks as we get ready for the Tennessee Invitational and looking forward to having the team continue to accelerate the rest of the season."
WOMEN'S RESULTS
UVA's women set five pool records on the second day, making it nine total for the weekend.
Virginia won all eight events on Saturday and won 15 events overall.
Picking up where they left off on Friday, Gretchen Walsh, Alexis Wenger, Kate Douglass and Alex Walsh won the 400-yard medley relay in a pool record time of 3:29.07, besting the previous record by five seconds.
Emma Weyant grabbed her third win of the meet, winning the 500-yard freestyle in a time of 4:46.11.
Ella Nelson won two events on Saturday, taking the 200-yard breaststroke and 200-yard IM. Her time of 1:57.33 in the 200 IM set a new pool record.
A. Walsh won the 200 back (1:53.37) and Reilly Tiltmann was third in 1:56.37.
G. Walsh recorded her second pool record of the weekend, winning the 100-yard freestyle in 48.00.
In the next event, Douglass won the 100-yard butterfly with a pool record 51.99.
The Cavaliers closed out the meet with their ninth pool record, as G. Walsh, Douglass, A. Walsh and Cuomo, respectively, swam a 1:28.11 to win the 200-yard freestyle relay.
HEAD COACH TODD DESORBO
"The women showed their dominance today over a very, very good Texas team. They are one of the best in the country and our women were excited to have them here and excited to race them. We always look for a great challenge and Texas certainly provided that. They are a great team and I know they will be a force at the end of the season. Really impressed with our women to come out and win every event of the day. Equally, if not more, impressed with the depth of our team. They are getting better from meet-to-meet. We saw a lot of improvement from our first meet with Cal, then Army and into this weekend. A lot of pool records went down. It takes a great team like Texas to come in and push you to break records like that. I'm not sure we would have done it if they were not here."
MEN'S RESULTS
The Cavalier men finished second and third in the 400-yard medley relay to open the day. Justin Grender, Noah Nichols, Max Edwards and Matt Brownstead finished in 3:09.96 for second and Sean Conway, Scooter Iida, Josh Fong and Matt King, respectively, went third in 3:13.28.
Nichols battled to the wall to finish second in the 200-yard breaststroke with a time of 1:56.05, out-touching Texas in third by .55
Grender clocked in second in the 200-yard backstroke, finishing in 1:44.24.
Brownstead was third in the 100-yard freestyle with a time of 43.82.
Konnar Klinsiek made it a race to the finish in the 100-yard butterfly, touching second in 47.89.
The 200-yard IM came down to the finish as Conway recorded a time of 1:45.80, just off Texas' Jake Foster (1:45.66).
Virginia's team of King, Lamb, Grender and Brownstead, respectively, finished with a time of 1:18.83.
HEAD COACH TODD DESORBO
"Really happy with how the men fought. I think the score is not indicative of how the meet went. Pretty much every race today came down to the wire and our guys made Texas perform at a really high level in order to beat us. I really can't recall a race today that wasn't close for the win. For our guys to be that close in the relays and individual races with a team like Texas, the defending national champs, is great for the direction we want to be headed and that we are headed. I'm really happy Texas came on the men's side as well. I think is says a lot for the respect for our program for them to fly halfway across the country to compete with us. It says a lot about where our men's team is currently, how far they have come and the direction we are headed."
UP NEXT
Virginia will travel to Knoxville, Tenn., for the Tennessee Invite Nov. 18-20.
Support JerryRatcliffe.com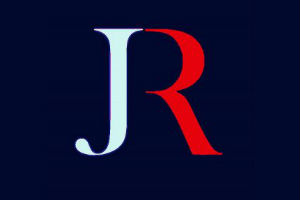 Make a one-time or recurring gift to support JerryRatcliffe.com online below. Your gift is not tax-deductible. Thank you for your support of JerryRatcliffe.com and the "Jerry Ratcliffe Show" podcast!