Virginia tackle Bobby Haskins, he's a bad dude
By Jerry Ratcliffe
Virginia's offensive line coach Garett Tujague, affectionately known to some of his players as "Uncle Tooj," talks to his Big Uglies about "bringing the juice," a phrase unfamiliar to lots of fans.
Bringing the juice essentially means bringing energy, passion, excitement, being on a mission every single day, every single practice.
With perhaps the most experienced offensive line in the ACC, Tujague (pronounced TOO-Jay) has been awaiting this day for five years, a day when all of his wide bodies bring the juice. Who, though, is the juciest of the juice?
Tujague didn't blink when that topic came up during Tuesday's virtual interview session with media. Neither did two of his offensive linemen, Ryan Nelson and Olusegun Oluwatimi (just call him Olu).
Their vote was unanimous: Bobby Haskins.
Haskins is a 6-foot-7, 280-pound senior offensive tackle for the Cavaliers, and he's a bad man. Perhaps not in the way one might think. Haskins is the kind of guy who holds doors open for women, seeks out his mom for a big hug after games. All well and good off the field.
Don't mess with the dude between the white lines. Virginia's opponents have been warned. He'll simply knock the snot out of you.
In one of the most colorful descriptions of a linemen in our lengthy career, Tujague delivered one for the ages when talking Bobby Haskins.
"I don't think juice is right [in describing Haskins], because juice is too fluid," Tujague said. "All right, juice, you can wash that away. Bobby brings the sauce. It's sticky. It stays around, and it ain't going anywhere. It gets a stain on your shirt. Bobby is the epitome of an offensive lineman."
Tujague talked about one of the greatest video clips of Virginia's current spring drills and how Oklahoma State transfer tight end, 6-7 Jelani Woods, hauled in a touchdown pass, which Haskins saw as an opportunity to spread the sauce.
"Bobby goes up to the guy Jelani caught a sweet ball over the middle, and Bobby goes and just starts jumping up and down right in front of the guy who got beat for the touchdown, and he's cheering for his team, but he's mocking the guy that got beat. He was close to giving us an extra 15 yards because, that's Bobby, that's what he does and I love it. He is right to the edge. If [an opponent] is this far off the ground (Tujague spaced his thumb and index finger just a few inches apart), Bobby's going to help them the rest of the way."
Haskins, who helped open pathways for former UVA record-breaking quarterback Bryce Perkins in 2019 (the tackle made 13 starts at left tackle), appeared in eight of the Cavaliers' 10 games in the pandemic-plagued 2020 campaign, rotating at tackle positions due to an offseason injury.
Now, he's back, he's healthy and he's nasty.
Just ask his O-Line mates.
"[The defense] don't think he's a nice guy, that's for sure," smiled Oluwatimi, UVA's senior center. "And for us, he just gives us that energy whether things are going bad or things are going great. He's celebrating, he's showboating and he's turned everybody on."
Well, everybody on the offensive side of the ball.
Nelson, a senior who started ahead of Haskins at the left tackle spot last season due to Haskins' offseason injury, agreed with Olu and Tujague.
"Bobby has a lot of energy," Nelson chuckled. "A lot of juice and he plays on the edge of the rules. It's a great thig to have because the defense doesn't like anyone who pushes them around and Bobby is pretty good at that. The defense doesn't like the offense in general and they don't like Bobby."
It appears that Haskins may have the kind of juice… or, er, sauce that some former UVA All-American offensive linemen had: Jim Dombrowski, Ray Roberts, Mark Dixon and Elton Brown.
Uncle Tooj is hoping that sauce spreads all over his offensive line.
Support JerryRatcliffe.com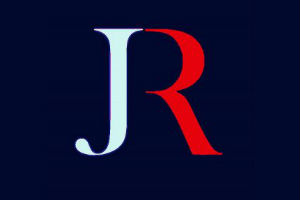 Make a one-time or recurring gift to support JerryRatcliffe.com online below. Your gift is not tax-deductible. Thank you for your support of JerryRatcliffe.com and the "Jerry Ratcliffe Show" podcast!