Virginia topples UNC, earns first ACC win under Wells
Courtesy UVA Media Relations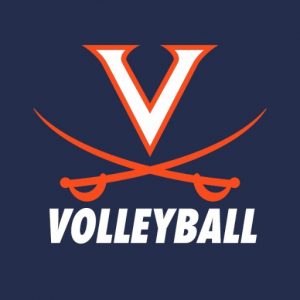 The Virginia volleyball (8-4, 1-1 ACC) team handed the Tar Heels their second loss of the season in four sets (25-17, 15-25, 26-24, 25-21) inside Carmichael Arena Sunday afternoon.
The victory marked first ACC win for the Cavaliers this season and first under the direction of first-year head coach Shannon Wells. The Cavaliers were led by Brooklyn Borum (14 kills, 11 digs), Alana Walker (10 kills, 11 blocks) and Mary Shaffer (11 kills, 5 blocks).
With Sunday's result, North Carolina fell to 11-2 overall on the season, with its only other loss coming at the hands of No. 4 Pittsburgh in Carmichael Arena on Friday.
Virginia led 15-10 at the media timeout before closing out the first on a 7-1 run to win it, 25-17. The Cavaliers were led by Walker, who put down four of the six balls dished her way in the opening set and added one block assist. Setter Ashley Le tallied a team-best five digs in game No. 1. The Virginia defense held the Tar Heels to just six kills. The Cavaliers also sided out on 78 percent of UNC serves.
A pair of 5-0 runs for Carolina proved to be the difference in set No. 2, which the Tar Heels won, 25-15. The Cavalier offense struggled to score, finishing the second with just seven kills and six attack errors. Walker was in the mix for four of UVA's five blocks in the second.
The Cavaliers finished strong, once again, in set No. 3. UNC led 22-20 before UVA won six of the last seven points to win the third, 26-24, and regain the lead, 2-1. UVA's 4-0 run to end the third was highlighted by back-to-back Borum kills.
North Carolina seized a 9-6 advantage to start the fourth, but the Cavaliers orchestrated a 6-1 run to eventually take a 15-12 lead. UVA led by as many as four (20-16) later in the set, but the Tar Heels shrank their deficit to just one, 21-20. To close out the match, the Cavaliers scored on four of the next five plays, including a block by Walker, two Shaffer kills and a service ace by libero Kristen Leland, which gave the Cavaliers their first league victory since 2019.