Virginia travels to No. 20 Pitt for Coastal showdown
Courtesy UVA Media Relations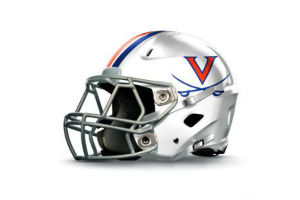 Virginia (6-4, 4-2 ACC) will play its final regular season road game on Saturday (Nov. 20) when in travels to first place and 20th-ranked Pitt (8-2, 5-1 ACC) for an ACC Coastal Division battle. Kickoff is scheduled for 3:30 p.m. on ESPN2.
GAME COVERAGE
In addition to the ESPN2 broadcast, fans can stream the game live on ESPN.com or the ESPN app. The contest can be heard on Virginia Sports Radio Networks around the commonwealth and live on VirginiaSports.com. A list of stations can be found here. Fans can follow along via live stats and the Virginia Mobile app and get in-game updates on the team's official twitter account, @UVAFootball.
OPENING KICK
Virginia trails first place Pitt by one game in the Coastal Division standings. Wins by UVA in the final two games of the season would clinch its second division title in three years. A win by Pitt on Saturday would secure its second division crown in four seasons.
Pitt (531.1 ypg) and Virginia (518.5 ypg) are two of five teams in the country averaging 500 or more yards of total offense per game. UVA has amassed 500 yards of total offense in all but two games this year
Virginia has won four-straight ACC games going into the contest. The Cavaliers have never won five-straight ACC games in the same season.
No. 20 Pitt will be the third-straight ranked opponent for Virginia (No. 25 BYU, No. 7 Notre Dame). Including then No. 21 North Carolina, UVA has played four ranked foes in 2021.
Virginia is seeking its first road win against a ranked opponent since a 14-13 win at No. 23 Florida State in 2011.
The Cavaliers are seeking their third road win of the season. UVA has not won three road games in the same year since 2011 when it went 4-1 away from Scott Stadium.
Virginia has played eight games at NFL stadiums since the 2018 season and own a 4-4 mark in those contests
AGAINST PITT
Last year marked the first time UVA and Pitt did not meet in the regular season since the Panthers joined the ACC in 2013.
The Panthers own an 8-4 edge in the all-time series against UVA that was first played in 1953. Pitt holds a 5-2 advantage in ACC regular season action.
Virginia ended a four-game skid against Pitt in the 2019 with a 30-14 win in the season opener at Heinz Field.
Virginia is looking to win back-to-back games on the road against Pitt for the first time. UVA is 1-5 against Pitt in the Steel City and 1-4 at Heinz Field.
WOOLFOLK HISTORIC START
Against Notre Dame freshman Jay Woolfolk became the first true freshman to start at quarterback for UVA since 1977,when Bryan Shumock started the first five games of the season.
Woolfolk threw for 196 yards the most ever by a true freshman starting quarterback, eclipsing Scott Gardner's 189 yard performance against North Carolina in 1972.
Woolfok is set to also play on UVA's baseball team this spring. A two-way player in high school, Woolfolk was named Virginia's 2019 Baseball Gatorade Player of the Year.
THE 1,000 YARD RECEIVING CLUB
Dontayvion Wicks became the fifth Cavalier to eclipse 1,000 yards receiving in a season after catching two catches for 32 yards.
Wicks matched Herman Moore as the fastest of the five to 1,000 yards. Wicks and Moore both reached the 1,000 yard mark in their 10th game of the season. Moore had 1,010 yards through 10 games back in 1990.
Wicks is one of 13 wide receivers nationally to reach 1,000 yards this season and his 44 receptions are the fewest of the 13 wide receivers.
Single Season Receiving Yards at UVA
| | | | |
| --- | --- | --- | --- |
| | Player | Games | Yards |
| 1. | Herman Moore (1990) | 12 | 1190 |
| 2. | Hasise Dubois (2019) | 14 | 1062 |
| 3. | Billy McMullen (2001) | 12 | 1060 |
| 4. | Olamide Zaccheaus (2018) | 13 | 1058 |
| 5. | Dontayvion Wicks (2021) | 10 | 1004 |
WOODS RELIABLE IN THE PASS GAME
Tight end Jelani Woods needs 41 more yards to go over 500 yards for the season. He is one of 15 tight ends in the country with 450+ receiving yards and ranks tied for fifth among tight ends nationally in touchdown receptions (6).
Woods has a touchdown in six of the nine games he's played this season. He had caught four scores in three seasons (34 games) against Oklahoma State and eclipsed that mark in six games played at UVA.
Single Season Receiving Yards by a UVA Tight End
| | | |
| --- | --- | --- |
| 1. | Heath Miller (2003) | 835 |
| 2. | Bruce McGonnigal (1989) | 634 |
| 3. | Heath Miller (2004) | 541 |
| 4. | Bob Bischoff (1969) | 498 |
| 5. | Bruce McGonnigal (1988) | 471 |
| 6. | Jelani Woods (2021) | 459 |
THE CAVALIER TARGETS
Virginia is the only ACC school with four wide receivers in the league's top-18 in receiving yards – Dontayvion Wicks (3rd – 1,004), Keytaon Thompson (7th – 773), Billy Kemp (13th – 599) and Ra'Shaun Henry (18th – 497). No other ACC school has three.
Virginia is one of two schools (Ohio State) with three receivers in the top-84 nationally in receiving yards
Wicks earned his second-straight ACC Wide Receiver of the Week award on Oct. 25 after catching six passes for 168 yards and two touchdowns. His 77-yard catch and run in the second quarter against Georgia Tech was the longest play from scrimmage for UVA in 2021. Wicks is the first UVA wideout since Herman Moore in 1990 to win back-to-back ACC Wide Receiver Week honors.
Wicks is tops in the ACC and fourth in the country with 22.82 yards per reception. His 1,004 yards receiving are the third most in the ACC and rank 13th in FBS. Wicks has hauled in nine touchdowns on the year, third most in the conference and tied for eighth most among FBS receivers.
NOTING THE DEFENSE
The Virginia defense features two of the top seven tacklers in the ACC, Nick Jackson (2nd – 9.6 TPG) and Joey Blount (7th – 8.3 TPG). Jackson, a preseason All-ACC selection, has made 95 stops in nine games, the second most in the ACC. Blount has 73 tackles in eight games and his 5.1 solo tackles per game are the most in the ACC.
Joey Blount had back-to-back games with an interception and his eight career interceptions are tied for the 14th most among active FBS defenders.
Virginia intercepted two passes against Duke, the first multi-interception game of the season and first since picking off five against Duke in the 2020 season opener. It was the first time this season that the Blue Devils had thrown multiple interceptions.
Nick Jackson tied his career-high with 16 tackles against BYU, the fifth time this season he has registered double-digit tackles this season.
Nick Grant has seven pass breakups in seven games played, tied for the eighth most in the ACC.
SPECIAL TEAMS
Kicker Brendan Farrell Farrell is 9-for-9 on field goals from 43 yards and in. Additionally, he is 26-for-26 on extra point tries this season. His 53 total points are second to Dontayvion Wicks' 54 for the team lead.
Farrell has accumulated 36 touchbacks since taking over the kicking responsibilities beginning in the second half of the Wake Forest game. The 51 touchbacks between Justin Duenkel and Farrell are tied with North Carolina for the fifth most in the country.
UVA single-season Punting Averages
| | | | |
| --- | --- | --- | --- |
| Rank | Player | Punts | Punt Avg. |
| 1. | Russ Henderson (1976) | 69 | 45.9 |
| 2. | Ryan Weigand | 52 | 45.2 |
| 3. | Jacob Finn (2021) | 33 | 44.9 |
| 4. | Nicholas Conte (2015) | 52 | 44.7 |
| 5. | Nicholas Conte (2016) | 74 | 44.3 |
Support JerryRatcliffe.com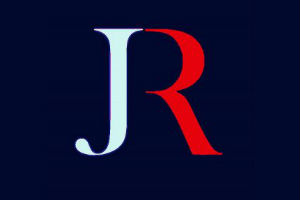 Make a one-time or recurring gift to support JerryRatcliffe.com online below. Your gift is not tax-deductible. Thank you for your support of JerryRatcliffe.com and the "Jerry Ratcliffe Show" podcast!