Virginia Soccer trio of Bell, Dike and Steedman to turn pro
Courtesy UVA Media Relations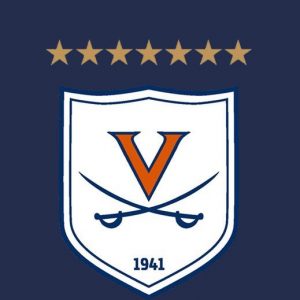 Junior Joe Bell along with sophomores Daryl Dike and Daniel Steedman are each forgoing their remaining collegiate eligibility to pursue careers in professional soccer.
Dike, projected as one of the top picks in Thursday's MLS SuperDraft, signed a Generation Adidas contract making him eligible for selection as an underclassman. Dike and teammate Henry Kessler are two of the five collegiate soccer players to earn Generation Adidas contracts.
Generation adidas is a joint program between MLS and adidas which sees a handful of top collegiate underclassmen and youth national team players signed by MLS to Generation adidas contracts and made available in the SuperDraft. More information on Generation adidas is available here.
Bell (Wanaka, New Zealand) is expected to sign with Viking FK, a professional soccer club in Norway, in the coming days. Steedman, a sophomore in 2019, has inked a deal with Atlanta United 2 of the United Soccer League (USL).
"This group of young men (Bell, Dike, Kessler and Steedman) could not have represented themselves, UVA or our program any better than they did," head coach George Gelnovatch said. "They were all great students, great people and talented soccer players. They helped this team achieve and check off just about every box that you could check off in one season. For that I am grateful and wish all of them the best in pursuit of their hopes and dreams."
The 2020 MLS SuperDraft is scheduled for Thursday, Jan. 9 (Rounds 1 & 2) and Monday, Jan. 13 (Rounds 3 & 4). The 2020 SuperDraft presented by adidas will stream live on the ESPN App, Twitter, YouTube and Facebook.
Dike (Edmond, Okla.) led the Cavaliers in points (28), goals (10) and assists (8) in 2019 and was a Third Team United Soccer Coaches All-American. He was named the NCAA College Cup Most Outstanding Offensive Player after scoring three goals in two matches. Dike's 10-goal season in 2019 was the first by a Cavalier since 2012. He concludes his two-year career at UVA with 15 goals in 36 games played.
Bell was a finalist for the 2019 MAC Hermann Trophy, collegiate soccer's most prestigious honor after earning First Team All-America honors from the United Soccer Coaches, TopDrawerSoccer.com and Collegiate Soccer News. He was named the ACC Midfielder of the Year and College Soccer's Player of the Year by TopDrawerSoccer.com. The junior started 22 of 24 matches tallying 18 points (7 goals, 4 assists) including three NCAA Tournament goals. His five penalty kick goals were tied for the second most in the country.
Steedman (Glasgow, Scotland) was second on the team with seven assists in 2019. He started 22 of the team's 24 games as a sophomore and was also credited with three goals, two went for game-winners. Steedman was listed on the NCAA College Cup All-Tournament team after scoring an equalizing goal in the NCAA Championship game and registering an assist on one of the two goals in the NCAA semifinal.

Comments