Virginia upset win over W&M in 1961 ended nation's longest losing streak
By Jerry Ratcliffe
Bill Elias and his players never forgot September 23, 1961.
Virginia's football team was mired in the nation's most miserable losing streak, 28 straight games, tied with Kansas State for the most consecutive football losses in college football history. None of those belonged to Elias, who had left his position as head coach at George Washington after only a year to take on the challenge at UVA.
"It was embarrassing, terribly embarrassing," said Bill Kanto, a member of that '61 team, in a telephone interview Friday night.
While most of the student body was supportive and sympathetic of the football team's plight, some of the faculty viewed them in disgust and some pulled for them according to tri-captain John Marlow in an interview in 1988.
When the Cavaliers traveled to South Carolina for the regular season finale the year before in 1960, confident they were going to end the streak, Sports Illustrated actually covered the game. When UVA lost, 21-14, Kanto remembered the headline of the SI story: Yes, Virginia, there is no Santa Claus.
Starting the next season with a new coaching staff and a new outlook, there were still doubters, even within the team. A wisecracker in the stands that opening day of '61 had brought a sign to Scott Stadium that read: "Let's Break the Record."
Kansas State was certainly hoping Virginia's futility would continue so the Wildcats could rid themselves of the curse.
William & Mary had beaten the Cavaliers the previous two years with the Indians capitalizing on plays around the edge of UVA's defense. Elias had duly noted and planned to defend that strategy.
Elias had planned a glorious, Rockne-like pre-game pep talk to fire up his team, but he quickly changed his approach.
In an interview with this reporter in 1988, Elias revealed some interesting revelations about that game, before and after the contest.
"The thing that has stuck with me all these years," said Elias, who later passed in 1998 at the age of 75, "wasn't the fact that we won, but the fact that in the dressing room before we went out on the field that day, I said to the team: 'You may not believe this, but you're going to come off the field a winner today. And they laughed at me. All of them burst into laughter.'
"Well, I had planned on saying a lot more, but I figured I had better stop right there."
Kanto was one of the believers. He and some of his teammates didn't think the Cavaliers were as bad as their record, that they had actually outplayed some teams in 1960 but still lost during an 0-10 campaign.
"My first year, the alumni team beat us, which tells you how bad we were," Kanto said. "The second year we tied the alumni and the third year we beat them. By then we were bigger, stronger, more experienced. We were excited when Elias came."
Even Playboy Magazine's preseason preview noted to watch out for Virginia because the Cavaliers returned a lot of experience.
"We had gone through spring practice with Coach Elias and there was a certain degree of confidence that we were going to break the streak."
Kanto knew UVA's defense was pretty solid up the middle and when W&M tried to go outside, Elias had a plan to stop the strategy that had beaten the Cavaliers the two previous seasons.
"They tried to run outside and we stopped them," Kanto said. "Before, they had gotten whatever they needed. That gave us some confidence and we began to see, 'Hey, we're better than these guys.'"
The Cavaliers' confidence swelled and Virginia went on to upset William & Mary, 21-6.
"It was sheer jubilation," Kanto remembered.
Players hoisted Elias atop their shoulders and gave him a sweet ride off the field.
"I thought they were going to give me my weight in gold," Elias chuckled while telling the tale.
There was a grand celebration in the dressing room afterward.
While Virginia had tied the record streak, it only shared it. The Cavaliers had become the butt of every college football joke in America. Now it was over.
Having the satisfaction of getting the streak off his back, Elias enjoyed the evening and just as his head hit the pillow that night, he was jolted by noise outside his home at 11 o'clock.
A car horn kept blaring, breaking the silence of the night. Couldn't a guy get a good night's sleep after accomplishing such a feat? The horn continued, forcing Elias to go see what the noise was all about.
As soon as the coach opened his front door, the car drove away.
Elias happened to look down and noticed a piece of paper that had been tucked under the door.
It was a message from the secret "7 Society.' The coach couldn't remember word for word what the note said, but it was something like congratulations on doing a good job without making any concessions.
Kanto and his teammates had the monkey off their backs.
"Breaking the streak was one thing," Kanto said. "But we became a representative football team. That was the main thing. Yes, it was embarrassing even after school. I always wanted people to know, I was on the team that ended the streak."
Virginia was playing with one hand behind its back in those days. A lack of facilities, a lack of budget, lack of scholarships, lack of everything. UVA had deemphasized football to a large degree in the 1950s, so the Cavaliers lagged behind in all categories. Kanto held the administration accountable for that.
Virginia, however, had erased some of the bad memories and went on to go 4-6 overall and 2-4 in the ACC. Elias was named ACC Coach of the Year.
In 1962, UVA went 5-5, and dipped to 2-7-1 in 1963, then 5-5 in 1964 when Elias left to take the job at Navy.
After beating W&M, Virginia lost to Duke and NC State before beating VMI. After a 20-0 loss to Virginia Tech in Roanoke, Kanto said the team had a Come-to-Jesus meeting on the bus ride home and came together as a team.
UVA lost the next week to Wake Forest but then bounced back to beat South Carolina, 28-20.
"South Carolina was favored, and we didn't just outscore them, we beat them," Kanto said.
UVA lost to a good Navy team 13-3 the next week, then sprang a huge upset over Maryland. The Terps came riding into Charlottesville with a 7-2 record. All they had to do was beat Virginia to get an invitation to the Gator Bowl.
"Maryland had just beaten Syracuse with Ernie Davis, and Penn State," Kanto said. "They had a lot of pros on their roster. At halftime, Coach Elias got really worked up. He recognized we had a chance to score against Maryland's defense. He found a weakness and took advantage."
Virginia went on to win 28-16.
Fans were chanting, "Bye, bye Gator Bowl,' and waving white hankies and white towels, which in '88 Elias believed that's where the national fad originated.
While UVA ended the season with a loss to rival North Carolina, Elias was a success.
"After spring practice, I saw some talent on that team and I knew if it was harnessed that we would come out OK," Elias said. "The players had developed a habit of not believing in themselves."
Elias discovered and drew out the best of them. Maybe they should have given him his weight in gold.
While William & Mary is considered a lightweight on Virginia's schedule in modern times, the win in 1961 was a huge turning point _ at least for that time period _ in Cavalier football. A moment those players will never forget.
Support JerryRatcliffe.com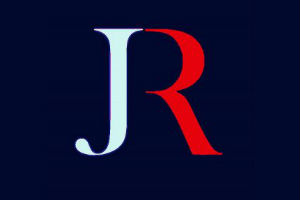 Make a one-time or recurring gift to support JerryRatcliffe.com online below. Your gift is not tax-deductible. Thank you for your support of JerryRatcliffe.com and the "Jerry Ratcliffe Show" podcast!