Virginia vaults to No. 5 in the nation in AP poll
By Jerry Ratcliffe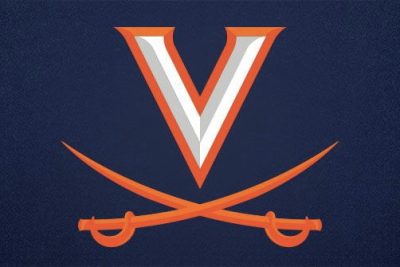 Virginia's men's basketball team, fresh off its championship in the Las Vegas Continental Tire Main Event, didn't return home until early this morning. They were greeted with news that they're the No. 5 team in the nation as voted by the Associated Press poll.
The 5-0 Cavaliers defeated No. 5 Baylor and No. 19 Illinois in the Vegas event and bolted in the poll from their No. 16 ranking heading into the tournament.
UVA has been ranked among the AP's top 5 in eight of the last 10 seasons at some point during those campaigns. Prior to Tony Bennett's arrival 14 seasons ago, the Cavaliers had only experienced four seasons with a top-5 ranking.
In the national championship season of 2018-19, Virginia was in the top 5 the entire season except for one week, when the Cavaliers slipped to No. 6, but promptly climbed back into the top 5 for the rest of the campaign.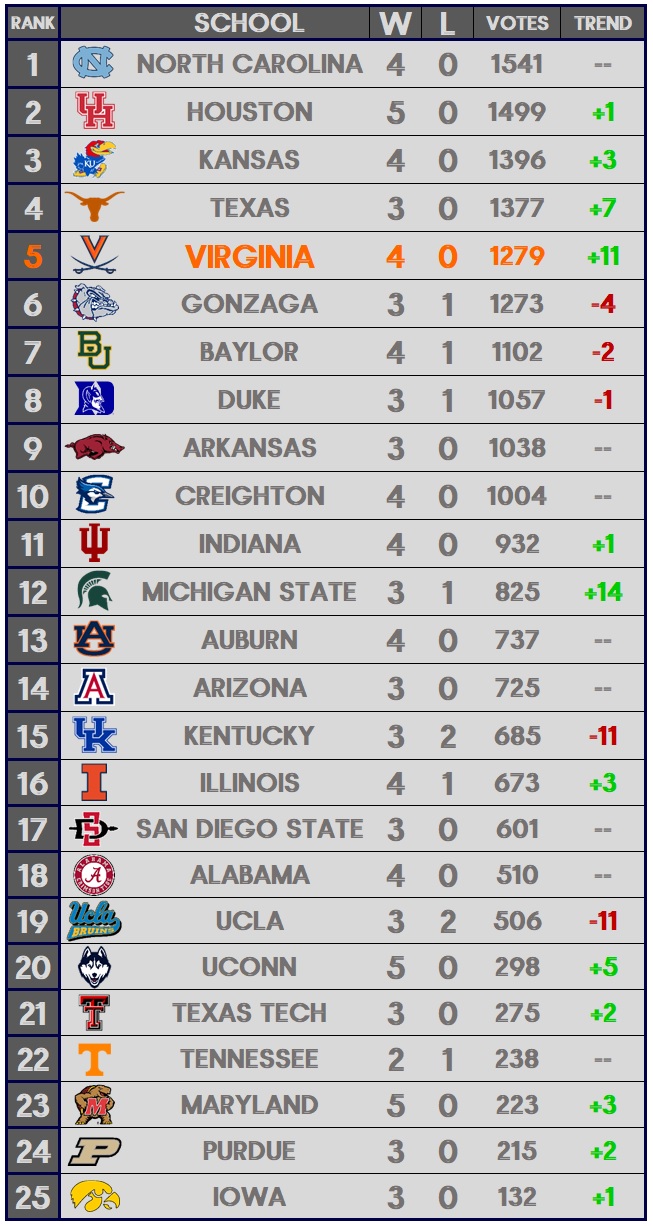 Others receiving votes: TCU 82, Saint Mary's 59, Ohio State 56, Michigan 24, Xavier 22, Charleston 17, Toledo 16, Miami 10, Dayton 9, Villanova 7, UNLV 5, Virginia Tech 5, Saint Louis 5, Arizona State 5, Oregon 4, West Virginia 3, Texas A&M 2, Mississippi State 1, Utah State 1, Penn State 1
Dropped from rankings: TCU (15), Michigan (20), Dayton (21), Texas A&M (24)
Comments