Virginia volleyball announces 2021 schedule
Courtesy UVA Media Relations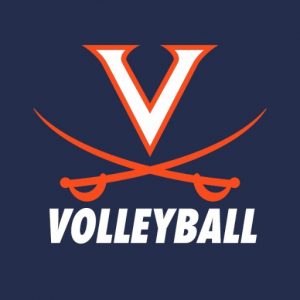 The Virginia volleyball program, under the direction of first-year head coach Shannon Wells, has announced its 2021 slate, which includes 14 home matches in Memorial Gymnasium.
Virginia starts the season by traveling to Maryland on Aug. 27-28 to face the Terrapins, Hofstra and Central Connecticut State. UVA has a tournament at Memorial Gymnasium Sept. 3-4 where the Cavaliers will face Akron and Winthrop.
UVA travels to VCU on Sept. 10-11 to meet host VCU and Ohio State. The Cavaliers return home Sept. 17-18 to host Bellarmine, Georgetown and Fairleigh Dickinson to close non-conference action.
ACC action begins Sept. 24 when the Cavaliers host NC State. Virginia will play home-and-home league series against Boston College, North Carolina, NC State and Wake Forest.
In addition, the Cavaliers host Clemson, Duke, Georgia Tech, Syracuse and Virginia Tech at Mem Gym in 2021. The road slate also includes trips to Florida State, Louisville, Miami, Pitt and Notre Dame.
The broadcast selections for Virginia volleyball, including matches that will appear on the ACC Network, will be released and posted to VirginiaSports.com once they are determined by the Atlantic Coast Conference and ESPN. Starting times for matches should be considered tentative and subject to change based on the broadcast selections.
2021 UVA Volleyball Schedule
Aug. 27 at Maryland TBD
Aug. 28 vs. Hofstra (College Park)  TBD
Aug. 28 vs. Central Connecticut State (College Park)   TBD
Sept. 3 vs. Akron 7 p.m.
Sept. 4 vs. Winthrop 2 p.m.
Sept. 10 at VCU 4 p.m.
Sept. 11 vs. Ohio State (Richmond) 2 p.m.
Sept. 17 vs. Bellarmine12:30 p.m.
Sept. 17 vs. Georgetown 7 p.m.
Sept. 18 vs. Fairleigh Dickinson 2 p.m.
Sept. 24 at NC State 7 p.m.
Sept. 26 at North Carolina 1 p.m.
Sept. 29 at Pitt 6 p.m.
Oct. 3 vs. Duke 1 p.m.
Oct. 8 vs. Georgia Tech 7 p.m.
Oct. 10 vs. Clemson 1 p.m.
Oct. 15 at Florida State 6:30 p.m.
Oct. 17 at Miami 1 p.m.
Oct. 22 at Louisville 7 p.m.
Oct. 24 at Notre Dame 1 p.m.
Oct. 29 vs. Virginia Tech 7 p.m.
Oct. 31  vs. Wake Forest 1 p.m.
Nov. 5 vs. Boston College 7 p.m.
Nov. 7 vs. Syracuse 1 p.m.
Nov. 12 at Wake Forest 7 p.m.
Nov. 14 vs. North Carolina 1 p.m.
Nov. 20 vs. NC State 3 p.m.
Nov. 26 at Boston College 1 p.m.