Virginia volleyball downs Central Connecticut State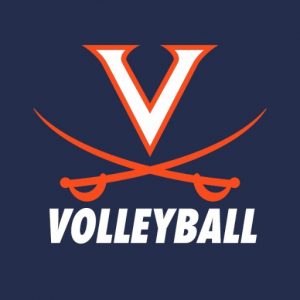 The Virginia volleyball team (2-1) won its second match of the day after defeating Central Connecticut State (0-3) in four sets (25-23, 25-21, 25-27, 25-20) Saturday afternoon at Maryland's XFINITY Center Pavilion.
The Cavaliers received strong performances from middle blocker Alana Walker, who posted 11 kills and a match-high seven blocks while hitting .526 and libero Kristen Leland, who notched a career-high 23 digs.
The Cavaliers won their fourth consecutive set of the day after a 5-0 run in the middle of the frame gave Virginia a lead and the momentum. Later, both teams were tied, 22-22, but two kills and an ace secured the set No. 1 win for the Hoos.
Virginia led by as many as six (18-12) in the second, but the Blue Devils chipped away the UVA lead, cutting it to 22-21. A CCSU service error, followed by a kill by right side hitter Mary Shaffer and a CCSU attack error sealed the set in favor of the Cavaliers heading into intermission.
Coming out of the break, the Blue Devils jumped out to an early 6-1 lead, but Virginia gradually cut its deficit and eventually both teams were knotted at 24-24. Set No. 3 marked the first of the season for the Cavaliers to require extra plays. Back-to-back CCSU kills put the Blue Devils on the scoreboard for the first time of the day.
Trailing 13-11 in the fourth, Virginia registered seven unanswered points. After struggling offensively earlier in the, outside hitter Grace Turner dialed up seven of her 11 kills in frame No. 4. Turner capped off her day by claiming UVA's final four points of the match on three kills and a block solo.