Virginia vs. Carolina: It's not basketball, it's WAR, or at least it used to be
By Jerry Ratcliffe
When I arrived in Charlottesville in 1982, I already had plenty of experience covering the ACC, but I was about to learn that Virginia's rivalry with North Carolina was much more intense than I had thought.
One day I was pulled aside by Terry Holland, whose intent was to let this young sportswriter know just how the rivalry really was.
"I don't think you understand about us and North Carolina," Holland said directly, his voice rising. "This is WAR."
This was the golden age of ACC basketball, when most players stayed for four years, there were only eight teams and everyone had good, if not great players, and high profile coaches: Dean Smith, Lefty Driesell, Bobby Cremins, Mike Krzyzewski and Holland.
Carolina was the standard, usually the champion, and was the target of the remainder of the conference's venom. Smith, of course, played the role of Darth Vader. At ACC Tournament's the most common sign flashed by fans was "ABC … Anybody But Carolina."
Holland was right. It was a war between Virginia and Carolina, particularly during the mid 1970s through the end of Holland's run in Charlottesville in 1990. Bitter would be a gross understatement.
In any war, there are intense battles and those clashes between the Cavaliers and Tar Heels, were some of the most intense basketball games I've ever covered in any sport. The Sampson teams, the Jordan-Perkins-Worthy teams. Could it get any better?
The recruiting war was perhaps even nastier. I remember driving to Chapel Hill one season to interview Sam Perkins after a Carolina practice. I arrived early and as I was walking across the parking lot, Phil Ford pulled up and was extremely boisterous when he was greeted by some UNC staffers. He shouted with joy, "Boys, we just stole another Virginia player."
He was talking about seven-footer Warren Martin from the Danville area. It had become a big deal in this basketball tug-of-war to win an intense recruiting battle.
Holland and Smith brought out the worst in each other and I think a lot of that could be traced back to 1966 when Holland was Lefty's assistant at Davidson. Lefty pulled off a recruiting coup when he convinced Charlie Scott to come to Davidson.
Problem was, when Lefty and Holland showed up at Scott's high school to get the national letter of intent, they were held up in the hallway by the headmaster. From there, they could see Smith in the office with Scott.
The headmaster informed them that Scott had changed his mind and was going to Carolina, which was a bit of a no-no in "stealing" a verbally committed player in those days.
In a great account of the moment by Sam Walker in his book "ACC Basketball," which I highly recommend, once Lefty and Holland were admitted into the room, Smith offered his hand and said something like "no hard feelings."
Well, if you know Lefty like I know Lefty, the response was not a surprise to anyone except perhaps to Smith. Lefty quickly let Smith know that there were very hard feelings and just to clarify those hard feelings, spit on Smith's hand.
Scott, of course, went on to greatness as UNC's first black basketball player.
Lefty eventually went on to Maryland and always referred to Smith during those ACC days as "old hook nose," a jab at Smith's pronounced schnoz. Holland ended up at Virginia where there was no love lost between he and Smith.
The fact that all three programs were outstanding only poured gas on the fire.
Wins weren't just wins. They were trophies, badges of honor.
Basketball changed over the years. Virginia versus Carolina is still a huge rivalry, but it's not WAR.
The coaches, Roy Williams and Tony Bennett, are two of the nicest guys on the planet. When they talk about each other it's more lovefest than combat.
The rivalry has also changed in terms of results. It used to be ridiculously lopsided in Carolina's favor, which only made Wahoo blood boil. In fact, after World War II, until 1990 (Holland's last year), the Tar Heels not only had won 88 of the 100 battles between the two border rivals, but get this: Virginia only won once _ that's not a typo _ in Chapel Hill.
From 1946 to 1990, only one Cavalier team had tasted victory in Chapel Hill. That's a staggering number. Oh, by the way, that was one of Sampson's teams in 1981, an 80-79 thriller-diller, that if my memory serves, the Wahoos came back from something like a 16-point deficit to win.
Until Bennett came along, you could count the number of Virginia wins in Chapel Hill on one hand, and you didn't need to have a thumb.
Bennett changed things, and how.
When Carolina comes to UVA's John Paul Jones Arena tonight, the Tar Heels will be looking to win in Charlottesville for the first time since Jan. 6, 2013. Yes, UNC hasn't won here since Joe Harris' days. Harris is in his eighth year in the NBA.
Stop and think about that for a minute.
For those who followed Virginia basketball for all those decades, the fact that the Cavaliers own a six-game winning streak over Carolina and have won eight of the last nine regular-season meetings, must be mindblowing. Three of those wins were at the Dean Dome, aptly known for its namesake.
For history buffs, the last time UVA owned a six-game winning streak against the Tar Heels was when they used peach baskets, from 1911 to 1916.
Carolina will try to snap the latest losing streak to Virginia this evening (6 p.m., ESPN). The ninth-ranked Cavaliers are favored and sit atop the ACC standings at 10-1, unbeaten at home.
Williams said during his video conference with media on Friday morning that this game "is the biggest challenge we'll have all year long, there's no question."
The Tar Heels' strength is its inside game where it boasts several big men, including Armondo Bacot. Clearly, Carolina's game plan is to attack Virginia inside with a goal of getting UVA seven-footer Jay Huff in foul trouble. Huff, who can destroy opponents with his thundering alley-oop dunks or his ability to go out and shoot 3-pointers with a deft touch, plus block shots (40 this season), will be a key in the game.
"It's going to be a challenge because we've got to have Armando, Day'ron (Sharpe), Kerwin (Walton) and Garrison (Brooks) go all the way out to the 3-point line," Williams said. "I'm looking at [Virginia's] stats, and (Sam) Hauser is shooting 42 percent (on 3-pointers), Huff is shooting 46 percent. Kerwin is the only guy we have who is shooting the ball like they do.
"Their whole team, every player can shoot 3's. They don't take bad shots."
Williams may not have noticed that Trey Murphy, who practically grew up in UNC's backyard, is shooting close to 50 percent from the arc. Tomas Woldetensae ain't exactly chopped liver from that line.
Virginia ranks fifth nationally in 3-point field goal percentage and most likely will have to look the part to counter Carolina's inside game. The Tar Heels lead the nation in rebound margin (+11 per game) and will be crashing the boards, particularly on offense in hopes of getting point-blank easy buckets.
Williams, while not crazy about his team's defense, praised Virginia's.
"Every possession gets more important because there's going to be fewer possessions during this game (due to UVA's pace of play)," Williams said.
In that respect, every possession matters is reminiscent of the Holland-Smith battles. It will be intense.
But it's not WAR.
Support JerryRatcliffe.com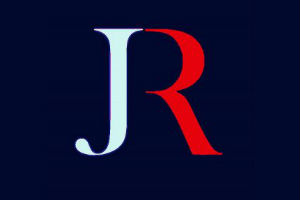 Make a one-time or recurring gift to support JerryRatcliffe.com online below. Your gift is not tax-deductible. Thank you for your support of JerryRatcliffe.com and the "Jerry Ratcliffe Show" podcast!