Virginia vs. No. 1 Gonzaga: will it be a 90- or 60-point pace?
By Jerry Ratcliffe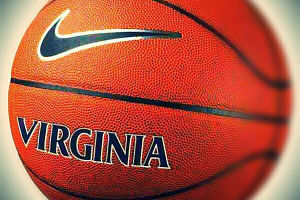 The Phony Bennett parody Twitter account would never speak for its inspiration, Virginia coach Tony Bennett, but the Phony analysis of the Cavaliers upcoming opponent, No. 1 Gonzaga, might not be far off base.
Phony Bennett on Saturday's 4 p.m. matchup (CBS) between No. 16 UVA and te No. 1 Zags: "Finally got around to watching Iowa v Gonzaga, so here's my complete scouting report, offered free of charge, of the Bulldogs in advance of their matchup with [Virginia]: 'Hold me, I'm scared.'"
There's plenty to be concerned about if you're Tony, not Phony, Bennett. The Zags, 6-0, have beaten all three Top 10 ranked teams they've faced: beating No. 3 Kansas, 102-90; No. 7 West Virginia, 87-82; and No. 4 Iowa, 99-88.
In an unplanned matchup, primarily created by CBS to fill its national Saturday TV hoops menu (certainly Bennett's relationship with Mark Few didn't hurt), it will be another high quality opponent for the unbeaten Bulldogs. For UVA, it will be the 4-1 Cavaliers first true test against a top-notched opponent after having games canceled vs. Florida, Michigan State and Villanova.
Bennett and Few go way back to when Bennett was an assistant, then head coach at Washington State. His Cougars and Few's Bulldogs had several battles, so they are both familiar with what they're facing in a battle set for neutral site Fort Worth, Tex.
Pace could play a huge role in this game. Gonzaga is the No. 2 ranked offense in the nation, a team that likes to run and score in the 90s. By contrast, Virginia is the country's No. 3 ranked defense and prefers a deliberate pace with an outcome in the 50s or 60s.
Wahoo fans are worried that because UVA hasn't played a high-profile opponent and has played only one game since Dec. 4 due to a Covid-19 related shutdown of the program, that Bennett's team is ill-equipped to face such a challenge.
Those who know Bennett realize that his philosophy "defensive travels," usually is reliable, and the old basketball maxim that "it's easier to slow a team down than to speed one up," also normally holds true. It's not like Virginia is bankrupt of talent either. This could be the deepest team that Bennett has had, or that Virginia has ever had.
What may take longer than usual is that there is so much depth, so many new parts to this team, it could take Bennett longer than usual to figure out his squad's chemistry. The layoff didn't help.
"When you play a team as talented and as explosive as Gonzaga, I don't know what prepares you for that," Bennett said after his team's most recent outing, a 76-40 rout of William & Mary. "I know how good they are and I know what we'll have to do at a very high level to be in a game like that and make it competitive and hopefully be successful.
"So, I understand that and it'll be a different kind of game the way [the Zags] will get down the floor."
Bennett gazed down at his stats sheet of the W&M game after making that statement and one number lept off the page. It was 14 offensive rebounds for the Tribe.
"That won't fly," Bennett barked.
He's right. Give the Bulldogs 14 offensive boards and you're inviting a blowout.
Few's Zags are coming off an unusual week when they hosted Northwestern State (Louisiana) on back-to-back nights just to get in games. After blowing out Northwestern State, 95-57 on Monday night, it wasn't quite as easy the second time around, winning 95-78 on Tuesday.
But get this. Northwestern State scored 61 points in the second half of that game. The Zags never slowed down on offense but struggled to get stops, which likely caught Bennett's eye in the film study.
Gonzaga sophomore forward Drew Timme, who at 6-10 is likely the Zags best player, summed up the game and his team like this:
"It just shows when we're locked in and fully engaged, we're pretty freaking good. Once we take the foot off the gas, we're just a regular team. While this sucks and it's not something that's fun at all, we can learn from this and I think we can turn this into a positive and just show what we are capable of."
Few wasn't thrilled about the back-to-back wins and pointed out that in the second game, Northwestern State isolated the Zags in the post or on the perimeter.
"It's hard to feel great about either night," Few said. "We handled it well enough to get the wins but it was far from perfect."
Many of the national college basketball pundits have opined that if the Zags beat Virginia, there is a good possibility of Gonzaga running the table, going undefeated.
In a radio interview with Gonzaga beat writer Jim Meehan (Jerry Ratcliffe Show, WINA-Radio, 7-8 a.m. Saturday; ESPN-Charlottesville, 9-10 a.m.), Meehan said the odds rise dramatically if the Bulldogs get past the Wahoos. He pointed out the only real threats from that point onward (unless Gonzaga comes up with another unscheduled quality opponent next week), would be conference foes BYU and St. Mary's.
Bennett is only concerned with his team as they brace for the showdown.
"I think you're going to have to be better in every area, not saying we were poor (vs. W&M), but that's just the reality," Bennett said.
He couldn't erase that 14 offensive rebound statistic by the Tribe from memory during his brief postgame presser.
"I look at that [the rebounds], you have to have a level or urgency like you haven't had this year in terms of being back and set," Bennett said. "You've got to take care of the ball but you don't back down. You run your stuff hard, you go against them. I've been fortunate enough as a coach at Washington State to play against the good Gonzaga teams. We had great battles, and they've done a greally great job with having threats offensively, they've always been good all over the court.
"Inside, outside, quickness, and so again it tests what you do. You always try to have a program or a team that prepares to play against the best, and we will have to be at our best with not a ton of prep or a lot of games."

Comments