Virginia will assemble alumni team to compete in The Basketball Tournament this summer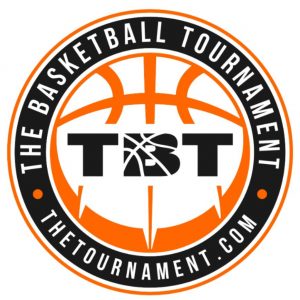 Entering its seventh year, the nationwide popularity of "The Basketball Tournament" continues to grow, and University of Virginia fans will now have a dog in the fight. Team representative Thomas Rogers, who played for the Cavaliers from 2010-14, announced Wednesday that UVA alums will put together a team and compete in the now-$2 million, winner-take-all, 64-team event for the first time this summer.
Some of the big names who are expected to participate are already out there — guards Sean Singletary (2005-08) and J.R. Reynolds (2004-07) and forwards Akil Mitchell (2011-14) and Darion Atkins (2012-15) — and the squad will release the full roster "in the near future."
The tournament runs from July to August across the country, and many of the contests are nationally televised by ESPN.
The former Cavalier student-athletes will be teaming up with non-profit foundation Hoops2o, developed by Wahoo great and current NBAer Malcolm Brogdon, and the TBT team will give back some of the proceeds from their winnings to help the foundation's ultimate goal of establishing clean-water drinking wells to a million folks in Africa.
Several schools were represented in last year's event, including Kentucky, Syracuse, West Virginia, Clemson, VCU, Richmond, George Mason and Old Dominion, among others. Alumni teams from Ohio State (Carmen's Crew) and Marquette (Golden Eagles) competed for last year's $2 million title in Chicago, and a team composed of former Notre Dame players claimed the inaugural crown in 2014.
🚨BREAKING🚨: A @UVAMensHoops alumni team will apply for TBT 2020!

Can the National Champs become the first program to win the NCAA Tournament and TBT in consecutive years?!? 🔶⚔️🔷 pic.twitter.com/KI1jUyjF2l

— TBT (@thetournament) February 12, 2020
Several NBA G Leaguers competed in last year's tourney, which suggests that such former 'Hoos as Kyle Guy, Justin Anderson, London Perrantes and Devon Hall may be interested in hopping aboard. Off the top of our heads, we're thinking maybe Anthony Gill, Isaiah Wilkins, Jontel Evans, Sammy Zeglinski, Mike Tobey, Evan Nolte and Jack Salt would be some attractive additions, too.
What former Wahoos are you hoping to see on the roster?

Comments