Virginia will meet Florida day after Thanksgiving at Mohegan Sun
By Jerry Ratcliffe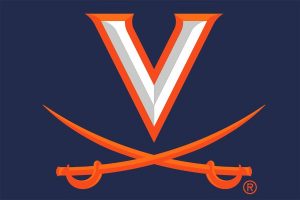 Virginia basketball has never met Florida during the regular season, but that will change on Nov. 27 when the Cavaliers and Gators are scheduled to clash at Connecticut's Mohegan Sun.
Matt Norlander of CBS Sports broke the news that two of the nation's marquee programs have agreed to meet the day after Thanksgiving. Both UVA and Florida are opening their seasons at the Mohegan Sun on Nov. 25, and according to Norlander, agreed to remain there and play one another before returning home.
Virginia played in the Air Force Reserve Hall of Fame Tip Off Tournament at the Mohegan Sun last November, when the Cavaliers defeated UMass in the opener, then had to rally to defeat Arizona State the next day.
The Mohegan Sun will provide a "bubble" for the Cavaliers and Gators.
According to Norlander, the resort's basketball "bubble" will be jointly run and operated by resort staff and the Naismith Basketball Hall of Fame. Mohegan Sun and the Hall of Fame have been negotiating with several programs since September in an attempt to bring in multi-team events and standalone nonconference games.
UVA and Florida have only played three times in their basketball history, the latest two having been lopsided wins by the Gators over the Cavaliers in the 2012 and 2017 NCAA Tournament. The only other meeting came in 1992's NIT Tournament, where the Cavaliers prevailed.
Each has a national championship banner hanging in their arenas — Virginia in 2019, Florida with back-to-back titles in 2006 and 2007 under Billy Donovan's guidance.
Last year, Tony Bennett's Cavaliers finished the season with a 23-7 record (15-5 in the ACC), and are projected to be a top-10, possibly top-5 team in the nation's preseason polls this year. Florida finished 19-12 last season, 11-7 in the SEC.

Comments