Virginia will travel to face Michigan in ACC/B1G Challenge
Courtesy UVA Media Relations
Virginia will play at Michigan in the 24th ACC/B1G Challenge on Tuesday, Nov. 29. Tip times and networks for this year's Challenge, which includes 14 games, will be announced at a later date.
All 14 Big Ten teams and 14 of the 15 ACC teams will participate in the 2022 Challenge. NC State will not play in the 2022 event.
Virginia and Michigan meet for the second time in the Challenge and fifth overall. The Cavaliers are 2-2 all-time against the Wolverines, including a 70-58 win in the 2011 Challenge at John Paul Jones Arena. UVA battles Michigan in Ann Arbor for the first time since 1951 when the Wolverines topped the Cavaliers 66-52. UVA defeated Michigan 79-68 in the 1980 NIT and the Wolverines beat the Cavaliers 102-65 in the 1989 NCAA Tournament en route to the national championship.
UVA has a 13-8 record in the Challenge. The Cavaliers have won eight of their last 11 Challenge games and are 6-5 all-time on the road in the event. Iowa edged Virginia 75-74 in last year's Challenge.
In 2021-22, Virginia finished 21-14 and advanced to the NIT quarterfinals. UVA won 12 or more ACC games for the fourth straight year and captured the Roman Legends Classic.
ESPN's networks will televise all 14 games of the event, matching top college basketball programs playing for conference supremacy and the Commissioner's Cup. All games will also be available to stream via the ESPN app.
The ACC leads 12-8-3 in the series and 144-121 in games. The ACC won the first 10 consecutive challenges, while the Big Ten has won seven of the last nine along with two ties. The most recent challenge was won 8-6 by the Big Ten. In the 23 years of the event, 10 of the challenges have been decided by a single game.
2022 ACC/B1G Challenge Matchups
Monday, Nov. 28
Minnesota at Virginia Tech
Pitt at Northwestern
Tuesday, Nov. 29
Syracuse at Illinois
Maryland at Louisville
Penn State at Clemson
Virginia at Michigan
Wake Forest at Wisconsin
Georgia Tech at Iowa
Wednesday, Nov. 30
Ohio State at Duke
Purdue at Florida State
Rutgers at Miami
North Carolina at Indiana
Michigan State at Notre Dame
Boston College at Nebraska
Virginia All-Tima in the B1G/ACC Challenge
1999-2000 – Lost 74-62 at Minnesota
2000-01 – Won 98-79 over Purdue in Charlottesville
2001-02 – Game with Michigan State halted because of wet floor conditions at the Richmond Coliseum
2002-03 – Lost at Michigan State 82-75
2003-04 – Won 86-78 over Minnesota in Charlottesville
2004-05 – Won at Northwestern 48-44
2005-06 – Won 72-57 over Northwestern in Charlottesville
2006-07 – Lost at Purdue 61-59
2007-08 – Won 94-52 over Northwestern in Charlottesville
2008-09 – Lost at Minnesota 66-56
2009-10 – Lost to Penn State 69-66 in Charlottesville
2010-11 – Won 87-79 at Minnesota
2011-12 – Won 70-58 over Michigan in Charlottesville
2012-13 – Won 60-54 at Wisconsin
2013-14 – Lost 45-38 to Wisconsin in Charlottesville
2014-15 – Won 76-65 at Maryland
2015-16 – Won 64-58 at Ohio State
2016-17 – Won 63-61 vs. Ohio State in Charlottesville
2017-18 – Won 49-37 vs. Wisconsin in Charlottesville
2018-19 – Won 76-71 at Maryland
2019-20 – Lost 69-40 at Purdue
2020-21 – Postponed due to COVID-19 protocols
2021-22 – Lost 75-74 vs. Iowa in Charlottesville
Total – 13-8; Home – 7-3; Away – 6-5
Support JerryRatcliffe.com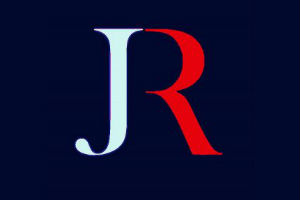 Make a one-time or recurring gift to support JerryRatcliffe.com online below. Your gift is not tax-deductible. Thank you for your support of JerryRatcliffe.com and the "Jerry Ratcliffe Show" podcast!