Virginia wins three events to lead NCAA Championships through Day 2
Courtesy UVA Media Relations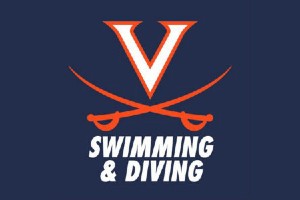 The Virginia women's swimming & diving team swept the individual swimming events on Thursday night to sit in first place at the 2021 NCAA Championships at the Greensboro Aquatic Center.
The Cavaliers lead the competition through the first full day with 184 points. NC State is second (124), Texas third (119), California fourth (114) and Ohio State rounds out the top five (101.5).
Virginia started the night with a second-place finish in the 200-yard freestyle relay. The Cavaliers clocked in with a time of 1:25.97 behind Cal's 1:25.78. Kate Douglass (Pelham, N.Y.) led off the relay with a 21.09 split, the fifth fastest time in history in the 50-yard free. Lexi Cuomo (Clifton, Va.), Kyla Valls (Miami, Fla.) and Alex Walsh (Nashville, Tenn.) rounded out the relay team as they set a new UVA school record in the event.
The individual events began with the 500-yard freestyle. Paige Madden (Mobile, Ala.), who cruised to the top seed in prelims, won the NCAA title with a time of 4:33.61, two seconds ahead of second place. Maddie Donohoe (Annandale, Va.) was 15th in 4:44.79 to earn honorable mention All-American.
Walsh kept the winning going with a NCAA title in the 200-yard individual medley. She finished two seconds ahead of the field with a time of 1:51.87 to win in her first individual NCAA event. Ella Nelson (Nashville, Tenn.) improved on her prelim time to place fifth and earn All-America honors with a time of 1:54.74.
UVA completed the sweep with Douglass out-touching the field in the 50-yard freestyle. She followed her 50-split time from the relay with a 21.13 to win the NCAA title in the event. Douglass is the third-fastest swimmer ever in the event and improved her own UVA record with the 21.09 leadoff swim.
The night finished with the 400-yard medley relay. Virginia's group of Reilly Tiltmann (Brookfield, Wis.), Alexis Wenger (Detroit, Mich.), Cuomo and Douglass, respectively, finished second with the third fastest time in history and a new UVA record in 3:25.13. NC State won the relay in 3:24.59.
Diving
Jocelyn Porter (Cornelius, N.C.) was the top finisher for UVA, placing 30th with a score of 260.30 on the 1-meter board. Jennifer Bell (Pelham, N.Y.) was 46th and Charlotte Bowen (Dana Point, Calif.) was 47th.
Prelims
Abby Harter (Broadlands, Va.) finished 29th (1:58.23) in the 200-yard individual medley and Julia Menkhaus (Charlotte, N.C.) was 55th (2:00.51).
In the 50-yard freestyle, Cuomo was 26th (22.38), Wenger was 41st (22.61), Valls tied for 51st (22.85) and Caroline Gmelich (Rumson, N.J.) was 55th (22.91).
Comments