Virginia Women's student-athletes to host Positive Body Image summit
Courtesy Hook Sports Marketing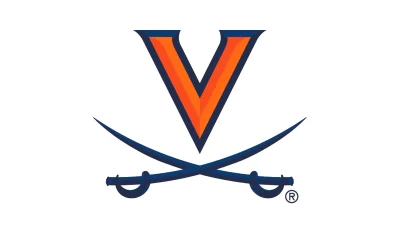 Virginia student-athletes Sam Brunelle (women's basketball), Amanda Sambach (women's golf) and Alexis Theoret (women's soccer) and former UVA women's soccer player Cam Lexow will host a Positive Body Image summit, presented by Loring Woodriff Real Estate Associates, on Sunday, Sept. 25 in partnership with the Maxine Platzer Lynn Women's Center. The seminar is designed for middle school and high school girls in grades 6-12 and their parents. The event will be held in the Pavilion at Boar's Head Resort from 5:30-7 p.m. Registration is free and available through this link.
Event attendees will hear the perspective of the student-athletes, hear from subject matter experts on the issues of body image and wellness and participate in small group discussions. Each attendee will leave with a positive body image toolkit.
"Body inclusivity is a foundational framework for what it means to love ourselves and those around us," said Jada Cox, body positive coordinator for the Maxine Platzer Lynn Women's Center. "Promoting honest conversation, understanding social norms, and addressing the change we want to see are all but few of the ways this summit will empower young girls in our community. I consider this a steppingstone towards a safer and more compassionate future where we are able to authentically love who we are as we are. I look forward to hearing the women of UVA athletics role model this for the next generation."
Additional event sponsors are Melanie Elston Interiors, Red Fox Title, Royer Caramanis, and Southern Homes, and the summit is organized by Hook Sports Marketing.
About the Maxine Platzer Lynn Women's Center

The Maxine Platzer Lynn Women's Center provides a wide array of leadership opportunities and educational programs, as well as resources and services, including counseling, to support students in their academic careers and professional development. The Body Positive team envisions a body positive UVA community where everyone enjoys a healthy relationship with body image, body diversity, and equity and inclusion for every body. Through its programming and services, the Body Positive team works through an intersectional lens to increase self-awareness of bodies in society. The program aims to educate, raise awareness, and spread the message of radical self-love on Grounds through implementing evidence-based practices.
For more information on the event, please contact Todd Goodale by email at goodale@hooksports.net or by phone at (434) 981-0004.