Virginia's dream season comes crashing down in CWS loss to Texas
By Jerry Ratcliffe
Brian O'Connor has had better teams during his 18-year reign as Virginia's baseball coach. Certainly, the 2015 national champions are a prime example of Wahoo greatness.
There's no question, though, that regardless of their early exit from the College World Series in the wee hours of Friday morning, the current Cavalier baseball team is at the top of O'Connor's list of favorite teams.
A team that was ranked as No. 5 nationally in the preseason, a team that staggered out of the blocks, couldn't get out of its own way for the first two months of the campaign and left hanging in the wind, somehow blazed a trail to Omaha.
As improbable as it was, Virginia was one of the last five teams standing before it lost a 6-2 decision to No. 2 national seed Texas in a game that was delayed 3 hours, 37 minutes by Omaha storms. Scheduled to begin at 7 p.m. Eastern, it was 10:45 when it started, 2 a.m. when it ended.
When it was over, O'Connor delivered one of his most important, most meaningful postgame messages to team that was once 4-12 in the ACC and finished the overall season 35-27.
The Virginia skipper shared with media in postgame what he told his team after the heartbreaking finale.
"This is as special a team as we've had in this uniform at this university," O'Connor said. "What they persevered through, the resiliency that they have shown the last two months … but specifically over the last two weeks, is just remarkable.
"I told them that all the teams that we have at Virginia are special in their own way, but this one is at the top."
Yes, O'Connor was fully aware of the 2015 squad that improbably caught fire late and won its way to Omaha and the CWS title, but this team was, well, just different, special because of the position it was in two months ago, and getting to Omaha after battling through with its backs against the wall in six elimination games in postseason.
The Virginia coach made no excuses when it ended. He saluted Texas, which showed why it's No. 2 in the nation.
"When you play here in Omaha, you have to play clean," O'Connor said. "We weren't clean tonight, and Texas took advantage of that.
"I told the team after the game that this is going to hurt, it's going to hurt for awhile. It should hurt. When you put the time into it and care so much like these young men do about their team and the success they want to have, it's going to hurt. But after they get over the pain of the season being over, they'll realize what they did and the lessons that they learn from what they endured."
UVA fell behind 2-0 in the second inning, but bounced back immediatly and tied it at 2-2 in the bottom of the fifth on a two-run home run blast off the bat of Chris Newell. Newell caught a hanging breaking ball and ripped it to right field, scoring Logan Michaels, who had walked.
It was Newell's third home run of the tournament and second at the CWS, making him the first Cavalier to belt that many roundtrippers in Omaha.
Virginia went jaw-to-jaw with the Longhorns thanks to brilliant pitching by Mike Vasil, who went seven innings before giving way to Matt Wyatt. Behind solid pitching and three highlight-reel defensive fielding gems by shortstop Nic Kent, the Cavaliers didn't go down easy.
Texas went up 3-2 in the top of the eighth, and UVA threatened in the bottom half of the frame when Zack Gelof singled, moved to second on a sacrifice bunt by Max Cotier, and Kyle Teel, who was 3 for 3 at the plate on the night and 7 for 12 in the Series, was hit by a pitch. Texas squelched the threat when Brendan Rivoli, pinch-hitting for a hitless Devin Ortiz, hit into a double play.
The sky fell on the Cavaliers in the top of the ninth when the Longhorns loaded the bases and Zach Zubia, who was 0 for 11 in the Series, smashed a bases-clearing double to left center for a 6-2 lead. All Texas had to do from there was get Virginia out in the ninth, and even though Jake Gelof beat out an infield hit to second, that was all the Wahoos could muster.
Afterward, Zubia talked about how much pressure he was under at the time of his timely hit.
"I'm going to be the first one to say, obviously my College World Series start hasn't been the greatest, but that's just a credit to my teammates, to my coaches just to have my back, keeping me mentally right, keep on telling me that you're going to come up in a big situation," Zubia said.
"Who doesn't like a double at the very end of a game to kind of solidify a win?"
Texas coach David Pierce said his team has been resilient throughout the season, much like Virginia has been, and that it showed with the big ninth inning.
"We almost let [Virginia] off the hook. Go 3-2 and Zach gets a pitch, big time for us," Pierce said of the 3-run double. "That's what we've been doing, they like competing.
"I was really interested in watching them when we came in [the dugout] after [Virginia's] two-run home run, to see how we would respond, and they just keep going. They're going to play to the end."
Like the Texas coach, O'Connor said that's what gives him satisfaction when thinking about this Virginia team.
"What I'll remember about them is they just stood up and competed, and were not going to be denied of this opportunity to play in June," O'Connor said. "Many teams fold when that happens, but these guys just wouldn't let it happen. They kept grinding."
Support JerryRatcliffe.com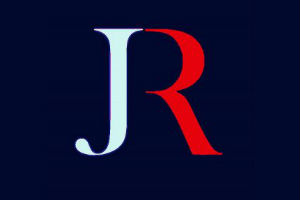 Make a one-time or recurring gift to support JerryRatcliffe.com online below. Your gift is not tax-deductible. Thank you for your support of JerryRatcliffe.com and the "Jerry Ratcliffe Show" podcast!