Virginia's first practice of training camp was fast-paced in blazing temps
By Jerry Ratcliffe
Tony Elliott and his staff put Virginia's football team through its paces with a two-hour practice in blazing temperatures on Wednesday evening, the Cavaliers' first practice of August training camp.
A total of 123 players went through fundamental drills before Elliott ended the night under the lights with a fast-paced scrimmage.
What was he looking for from the first practice?
"Today was more about evaluation, to see where we are, because it's a different team," Elliott said afterward. "All the players, the addition of the freshman and the transfers. I wanted to kind of evaluate and see what chemistry evolved, what they've organically created without trying to jump in there right away."
Elliott, who praised his strength and conditioning staff for helping build better-looking football players, was anxious to see what condition his team was in when it reported for camp and seemed pleased.
"I wanted to see if they could push, see how they were going to respond to to the increased intensity when the coaches were out there," Elliott said. "Coaches have to get back in rhythm, too, so my expectation was just to see guys push, strain, not be perfect, because I knew that once the bullets start flying, you're going to get guys lost in the shuffle a little bit.
"So for me, I wanted to see the guys come and compete, get a baseline, let them see the standard that they set today and then challenge them tomorrow. Are you satisfied with the standard that we set, or are we ready to elevate to a new standard each day and just try to get one percent better?"
One thing was certain, the new coaching staff was pushing the pace hard in the scrimmage. Elliott said that while the players were receptive and excited, they "gassed" themselves really quickly in the live scrimmage, which featured a number of quarterbacks from returning starter Brennan Armstrong to last year's backup Jay Woolfolk to true freshman Davis Lane Jr., from Lynchburg's Liberty Christian.
"I thought [the team] pushed through," Elliott said. "It's a fast practice, it's a lot of reps. We're getting 10 plays per five minutes, so that's 30 seconds. So we're snapping the ball as quick as we can and we're rolling three groups."
Elliott said he thought early on in the practice that the players were ready for the tempo, but because of the excitement, the energy, and the fact they probably had nerves all day leading up to the 6 p.m. start, things kind of waned off toward the end.
"This was a great opportunity for me to challenge them and say, 'Fellas, games are won in the fourth quarter,'" Elliott said. "I felt like offensively, the last 10 minutes of practice, we didn't keep climbing. We kind of started to fall off, but that's a great opportunity to challenge these guys."
Two players who have been key figures in that offense in the past, wide receiver Lavel Davis Jr., and slot receiver Billy Kemp, were going full throttle and looked solid during the practice.
THURSDAY: More from Elliott and running back Mike Hollins
Support JerryRatcliffe.com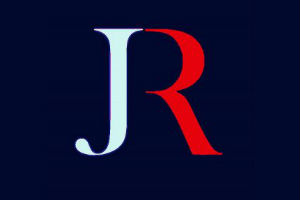 Make a one-time or recurring gift to support JerryRatcliffe.com online below. Your gift is not tax-deductible. Thank you for your support of JerryRatcliffe.com and the "Jerry Ratcliffe Show" podcast!