Virginia's Kent, Morris Among All-ACC Selections
Courtesy UVA Sports Media Relations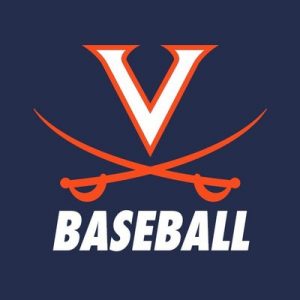 The middle infield duo of Nic Kent and Tanner Morris earned All-Atlantic Coast Conference honors as announced by the league office on Monday. Kent was a first-team honoree while Morris was listed as on the third team.
Kent (Charlottesville, Va.) is the first Virginia freshman since Danny Hultzen in 2009 to earn First Team All-ACC honors. The Cavaliers have placed a student-athlete on the first team in each of the last seven years and every season except for one in Brian O'Connor's 16-year tenure at Virginia. In addition to first team honors, Kent was part of the 12-member ACC All-Freshman Team.
Kent has appeared in 53 games in his first season on grounds and started the last 47 games at second base. He is second on the team and 11th in the ACC with a .333 batting average. His 41 RBI are tied for the most on the team. A Virginia freshman has not led the team in RBI since 1999.
Primarily batting in the second spot in the lineup, Kent leads the ACC and ranks 17th in the country with 11 sacrifice bunts. Going into the ACC Tournament, he is riding a 11-game hit streak and has reached base in 14-straight games.
Morris (Crozet, Va.) has been one of the league's top hitters in 2019, batting .353 with 21 doubles, five home runs and 38 RBI. His 21 doubles are the most in the ACC and 16th-most in the NCAA. He is two doubles shy of matching the program record for doubles in a season. In ACC play, the left-handed swinging shortstop is batting .370, the fourth highest among his league counterparts. His 47 hits in 30 ACC games are the third most in the conference. Morris has reached base successfully in each of his last 14 games.
The Cavaliers will open up play at the ACC Tournament on Wednesday against North Carolina at 7 p.m.
2019 All-ACC Baseball Teams
Player of the Year – Bobby Seymour, 1B, Wake Forest
Pitcher of the Year – Reid Detmers, LHP, Louisville
Defensive Player of the Year – Will Wilson, SS, NC State
Freshman of the Year – Aaron Sabato, DH/UT North Carolina
Coach of the Year – Danny Hall, Georgia Tech
First Team
C – Kyle McCann, Georgia Tech
C – Patrick Bailey, NC State
1B – Tristin English, Georgia Tech
1B – Bobby Seymour, Wake Forest
2B – Nic Kent, Virginia
3B – Drew Mendoza, Florida State
SS – Will Wilson, NC State
OF – Grayson Byrd, Clemson
OF – Kennie Taylor, Duke
OF – Michael Busch, North Carolina
OF – Chris Lanzilli, Wake Forest
DH/UT – Aaron Sabato, North Carolina
SP – Reid Detmers, Louisville
SP – Connor Thomas, Georgia Tech
SP – Dan Metzdorf, Boston College
RP – J.C. Flowers, Florida State
Second Team
C – Michael Amditis, Miami
1B – Logan Wyatt, Louisville
2B – Jack Owens, Virginia Tech
2B – Cody Morissette, Boston College
3B – Alex Binelas, Louisville
SS – Logan Davidson, Clemson
OF – Sal Frelick, Boston College
OF – Tyler McDonough, NC State
OF – Baron Radcliff, Georgia Tech
OF – Nico Popa, Pitt
DH/UT – Adrian Del Castillo, Miami
SP – Drew Parrish, Florida State
SP – Davis Sharpe, Clemson
SP – Derek West, Pitt
SP – Brian Van Belle, Miami
RP – Michael McAvene, Louisville
Third Team
C – Kyle Wilkie, Clemson
1B – Evan Edwards, NC State
2B – Justin Lavey, Louisville
3B – Jake Alu, Boston College
3B – Raymond Gil, Miami
SS – Tanner Morris, Virginia
SS – Tyler Fitzgerald, Louisville
OF – J.C. Flowers, Florida State
OF – Connor Perry, Pitt
OF – Reese Albert, Florida State
DH/UT – Michael Guldberg, Georgia Tech
SP – CJ Van Eyk, Florida State
SP – Tyler Baum, North Carolina
SP – Xzavion Curry, Georgia Tech
SP – Mat Clark, Clemson
RP – Carson Spiers, Clemson
All-Freshman Team
OF – Sal Frelick, Boston College
2B – Cody Morissette, Boston College
SP – Mason Pelio, Boston College
SP/DH – Davis Sharpe, Clemson
SS – Ethan Murray, Duke
DH/UT – Robby Martin, Florida State
3B – Alex Binelas, Louisville
DH/UT – Adrian Del Castillo, Miami
DH/UT – Aaron Sabato, North Carolina
SS – Danny Serretti, North Carolina
OF – Tyler McDonough, NC State
2B – Nic Kent, Virginia

Comments