Virginia's late offensive explosion lifts Cavaliers into series-deciding Game 3 vs. Dallas Baptist
By Jerry Ratcliffe
In a classic pitching duel between Virginia's Griff McGarry and Dallas Baptist's Rhett Kouba, it appeared the outcome would be determined by which pitcher could outlast the other.
Didn't turn out that way.
McGarry, who hurled 114 pitches over seven innings, was the first of the two gutsy pitchers to exit, but it wasn't because he didn't have anything left. McGarry developed a blister on his ring finger that wouldn't stop bleeding and had to come out.
The senior right-hander left in a scoreless tie.
Kouba didn't last much longer. After giving up only four hits heading into the eighth inning, the sophomore righty was tagged with a leadoff home run by Zack Gelof (his ninth of the season). After Kyle Teel singled to right, Dallas pulled Kouba after 113 pitches (83 strikes) in hopes of keeping Virginia's bats under control.
Didn't turn out that way, either.
Instead, reliever Kragen Kechley walked Devin Ortiz, and struck out Nic Kent for the second out of the inning before the game was blown wide open.
Alex Tappen, who gave UVA its first lead in Saturday's opener of the Super Regional with a solo home run, hammered a three-run blast to left field for a 4-0 Cavaliers lead.
Reliever Kyle Whitten stopped the Patriots from scoring in the top of the ninth with bases loaded and two outs to left Virginia to the 4-0 win and evened the best-of-three series at 1-1. The championship game will be played Monday.
It was the fifth elimination game the Cavaliers have won in the two regional series played in Columbia, S.C., and kept hopes alive for a fifth College World Series appearance next week in Omaha. Virginia won the national title in 2015.
UVA coach Brian O'Connor must have been comfortable heading into the ninth with the knowledge that his team is now 30-1 when leading after eight innings.
"Incredibly proud of him," O'Connor said of McGarry's performance. "He put us on his back today, and the kid's had some good outings in his career, but none of them quite like that.
"When his team needed him the most. No matter what happens, he'll have that for the rest of his life."
McGarry, who turned in another strong performance in Virginia's sub-regional last week before developing a blister on the thumb of his throwing hand after rocketing high-90 mph pitches, was solid from the start Sunday. The only real trouble he had until his exit came in the third inning when he walked DBU's leadoff batter and hit another with a pitch with one out.
After a mound visit, the Californian settled down and retired the next 11 batters in a row.
He was forced out of the game in the top of the eighth after walking the leadoff batter. His uniform pants were dotted with blood from a cut on his ring finger, and it wouldn't stop bleeding.
UVA trainer Brian McGuire tended to McGarry, but at that point, O'Connor was ready to make a pitching change. McGarry had done his job, shutting out Dallas on 114 pitches, 86 strikes.
"The NCAA rule in that case is the umpires give you 10 minutes to stop the bleeding, but I'll tell you where he was at the pitch count, and I knew that (reliever) Brandon Neeck would throw strikes, and so I decided Neeck was coming into the game the next batter anyways and I just decided to make the switch at that time."
It didn't turn out well for Dallas in the long run. Neeck retired the Patriots in the eighth and turned things over to Whitten after giving up a single to the leadoff batter in the top of the ninth.
Now, the Wahoos are on the verge of carving a special niche in UVA baseball history. Standing at 4-12 in the ACC in early April, the Cavaliers are now 34-25 and one game away from Omaha.
O'Connor didn't need to give a Knute Rockne-like motivational speech to his team after Saturday night's loss, but made it clear what was on the line.
"I told them they just have to come ready to play [Sunday], that it's one game," O'Connor said. "Our program has been in this position before and it doesn't matter who wins the first game, right? It's a matter of who wins the series.
"Just stay in the moment and fight. At the least, if we don't do it, they can live with themselves because they laid it all on the line."
That's exactly what the Cavaliers did, laid it all on the line.
Gelof's home run broke the ice and then Tappen's blast sealed the deal. Tappen's bat has come alive in conjunction with UVA turning its season around. Going into the Georgia Tech series _ a sweep by Virginia that turned everything in a positive direction for the Cavaliers _ Tappen was hitting a mere .113 and had no home runs. Now, he's hitting over .240 and has six home runs, including two in the past two games.
Monday's game is scheduled to start at 1 p.m., and is slated to be televised by ESPNU.
Support JerryRatcliffe.com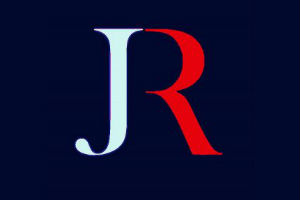 Make a one-time or recurring gift to support JerryRatcliffe.com online below. Your gift is not tax-deductible. Thank you for your support of JerryRatcliffe.com and the "Jerry Ratcliffe Show" podcast!