Virginia's newest player, transfer Trey Murphy III, said Bennett, staff and McKoy made Wahoos an easy choice
By Jerry Ratcliffe
Trey Murphy III has never been to John Paul Jones Arena, but that didn't matter to him when he became the newest member of Tony Bennett's Virginia basketball program on Monday.
Murphy, who grew up in Durham, N.C. — he is now the sixth recruit from the state of North Carolina to play for UVA in the past four seasons — announced Monday that he had committed to play for the Cavaliers.
"I'm really excited to get to Charlottesville," Murphy said from his home in Durham.
The 6-foot-8 wing gave Wahoo fans something to cheer about in these bleak times created by the pandemic.
Having finished his sophomore year as a starter at Rice University, Murphy said he is definitely redshirting this coming season, but will have two years of eligibility remaining beginning with the 2021-2022 season. He chose Virginia over Villanova, Pitt and Houston.
Without seeing JPJ in person, Murphy took advantage of a new recruiting strategy in these days of lockdown. UVA took the prospect on a virtual video tour of the arena and its amenities, along with the university.
"It was really nice," Murphy said. "Some of the best facilities I've seen in the country. They had a really good presentation on the different ways they see me fitting into the program and it was really awesome."
When it came down to making a decision on his next school, Murphy said that Bennett and his staff were the main factors, plus a little help from UVA player Justin McKoy.
"It was really the relationship with Coach Bennett and the rest of the coaching staff, as well as Mike Curtis (UVA basketball's strength and conditioning coach and a former Cavalier player)," Murphy said. "It was like my gut decision and my gut feeling on going with UVA. It's been a connection that I can't really even explain."
Murphy's choice was highly influenced by Bennett, not only for his coaching skills but the way he lives his life.
"I was impressed by his high character as well as his outlook on life," the recruit said. "Also his attention to detail, which is something I thought was very interesting on how he points out particular things in people's games, as well as different basketball games. It's really important at the head-coaching level to be so detail-oriented."
Bennett will have to give a big assist to McKoy, who is from Cary, N.C., for his role in persuading Murphy to join the Cavaliers. McKoy is a rising sophomore forward who played sparingly this past season.
"I talked to Justin a lot (during the process) and he was basically telling me, like, 'I don't know what you're waiting for, man, you might as well just come on up to Charlottesville,'" Murphy said. "I was just trying to stay even about the whole situation."
Murphy knows both McKoy and Kadin Shedrick, a 6-11, redshirt freshman from Raleigh, and knows of 7-footer Jay Huff, who also grew up in Durham.
Other than McKoy, Mike Curtis also made a strong impression on the former Rice Owl. Murphy said that Curtis explained his training methods, which will be helpful because the transfer will be redshirting and will be spending a lot of time transforming his body in Curtis' system.
"What I liked the most about [Curtis'] program is that he doesn't just tell me to do something. He will educate me about it and tell me basically what I'm working on and how it will help me in my basketball game. I thought that was super, super important."
Murphy is a little different in the fact that once he left Cary Academy and joined Rice's program, he actually grew three inches and gained 15 to 20 pounds (he's now at 200).
"I was a lot more physical and a lot bigger as a sophomore and that helped a lot," said Murphy, who has a 7-foot-1 wingspan. "I put in a lot of work on the court during the summer between my freshman and sophomore years, so my confidence was sky-high."
And so were his numbers.
After starting in only one game (but played in 32) his freshman campaign and averaging 8.4 points per game, Murphy's game exploded his sophomore season.
He started 23 of Rice's 29 games, led the Owls in scoring (13.7), dunks (21) and blocked shots (16). He was second on the team in 3-pointers made (75), steals (27), and free-throw percentage (82.4). He was third in rebounds (5.5).
Murphy was sixth in Conference USA in 3-point shooting and had 25 double-figures scoring games, including six 20-point games.
Murphy was one of only two players in the country last season, 6-8 or taller, who made at least 75 3-point field goals and averaged at least 5 rebounds per game.
Where will Murphy fit in two seasons from now on a team that will have these players on the roster (plus future additions): Jabri Abdur-Rahim, Reece Beekman, Kihei Clark, Kody Stattmann, Francisco Caffaro, Casey Morsell, Kadin Shedrick, Justin McKoy and Carson McCorkle?
"Coach Bennett really liked me being a versatile big wing that can guard multiple positions as well as play multiple positions and coming off pin downs, being able to score the ball in iso situations," Murphy said about what his future coach was emphasizing during the recruiting process.
And defense?
"Of course," Murphy chuckled. "Definitely don't have a choice there."
As a redshirt this coming season, Murphy can't play, but can practice. He sees his role something like what Sam Hauser's role was on this past season's team. Hauser took on the role of UVA's next opponent's top scorer in many of the practices and busted his hump to try to help the team be best prepared for the next challenge.
"I just want to bring energy every day as well as on game days, making sure I'm active on the bench and giving those guys insight because I've been in college for two years," said Murphy. "I'm not going to say I know a lot, but I know a little bit and I'll be able to share my input, share my views and bring a really great attitutde every day."
Having grown up in Durham, right in the heart of ACC country, it was one of Murphy's dreams as a kid to play in the ACC.
"Definitely," he said. "In elementary school and high school, at lunchtime and during class, teachers would show the [ACC Tournament] games. The ACC Tournament is a dream come true for me down the road. Being able to potentially be in that position is just great."
Murphy said he believes in a strong work ethic, which was evidenced by the leap he made between his first and second year in college. He made himself a solid 3-point shooter with hard work.
"Repetitions," he said.
During the time between now and when school starts up again, if everything goes as planned, he plans on just continuing to work.
"Build upon my game day after day," Murphy said. "Just get one-percent better every day — whether that's in the weight room or on the court. That's just what I'm going to do."
His best games last season came on the road when he posted a career-high 25 points (five 3-pointers) at Northwestern State and 21 points and nine rebounds at Middle Tennessee.
"In my honest opinion, I don't think I really played that well this past season," Murphy surprisingly said. "I mean my numbers may say I played pretty well, but really …"
Really? Why?
"I am my number one critic, so that's one reason, but there were different things I didn't like, like passing up an open shot, sometimes over-thinking things and not playing to my maximum potential," Murphy explained.
Those are things that Bennett and his staff are known for while developing players attempt to erase those issues and become better, bringing out the best.
Murphy said he can't wait to get to Charlottesville, whenever that time may become a reality during these days of uncertainty about when civilization will return to normal.
Whenever that day comes, rest assured Virginia's newest basketball player will be ready to roll up his sleeves and get to work.
Support JerryRatcliffe.com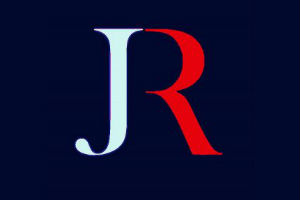 Make a one-time or recurring gift to support JerryRatcliffe.com online below. Your gift is not tax-deductible. Thank you for your support of JerryRatcliffe.com and the "Jerry Ratcliffe Show" podcast!