Virginia's No. 1 basketball recruit on "Jerry Ratcliffe Show" Saturday morning
Virginia's top basketball recruit for the Class of 2022 will be the featured guest on the "Jerry Ratcliffe Show," Saturday morning on WINA Radio and ESPN-Charlottesville.
Hootie will be joined by Isaac McKneely, a four-star combination guard from Poca High School in Poca, W.Va. McKneely committed to UVA last Saturday, choosing the Wahoos over at least 24 offers.
A 6-foot-4, 180-pound junior, McKneely has been compared to former Cavaliers great Joe Harris, now a star 3-point shooter for the NBA's Brooklyn Nets.
"What I like about Isaac is that he wants the ball at the end of the game," said Coach Allen Osborne, who has directed the Poca Dots for years. "I've heard him compared to Joe Harris. That's a pretty good comparison."
Hootie and McKneely will discuss that comparison, his recruitment, how the star guard grew his game over the past year, what's ahead and so much more.
Rounding out the hour-long show will be Gary Criswell and Dr. Winston Gwathmey.
"Coach Criz" and Hootie will talk about how the ACC recruiting rankings finished and how UVA is on the rise. Good news for Wahoos. Dr. Gwathmey, from UVA Ortho, shares stories about Tom Brady, Rob Gronkowski and Coach Bill Belichick from his time working with the New England Patriots.
The "Jerry Ratcliffe Show" airs every Saturday morning from 7 to 8 a.m. on WINA-Radio (FM 98.9 and AM 1070). It is also streaming on WINA.com, so you can listen to the show from anywhere on the planet. The show can also be heard on ESPN-Charlottesville (FM 102.9) from 9-10 a.m. (not streaming).
If you miss either shows, those interviews will be transitioned to a podcast at JerryRatcliffe.com.
Support JerryRatcliffe.com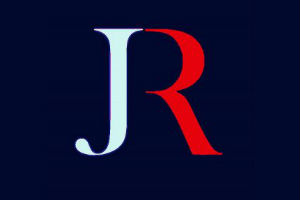 Make a one-time or recurring gift to support JerryRatcliffe.com online below. Your gift is not tax-deductible. Thank you for your support of JerryRatcliffe.com and the "Jerry Ratcliffe Show" podcast!