Virginia's offense out of sync, but still dispatches W&M, 43-0
By Jerry Ratcliffe
With a little more than 10 minutes remaining in Saturday night's Virginia season opener against visiting William & Mary, Bronco Mendenhall and his staff were faced with an important decision.
The Cavaliers were up 36-0, and while their defense was stoudt and was pitching a shutout, the offense was out of rhythm, a bit out of sync. With some of the players on that side of the football taking on new or enhanced roles, Mendenhall wasn't satisfied.
Keep starting quarterback Brennan Armstrong in the game, allow him to get more reps under his belt in what appeared to be a more complicated offense with so many moving parts, or rest him for next week's game against Illinois.
Mendenhall decided to take a chance and give Armstrong more time to get things together.
"We talked about just one more drive with Brennan, and I'm glad we did," Mendenhall said after UVA's 43-0 win over former Cavalier coach Mike London's Tribe. "Was there risk involved? Certainly. I really thought that was worthwhile after just watching it."
What Mendenhall and offensive coordinator and the rest of us saw was Armstrong lead the Cavaliers 91 yards on seven plays in only 3 minutes, 30 seconds for the touchdown. It was by far the most efficient, cleanest TD march of the night.
"The last drive that Brennan was in, that was a glimpse to me of what I'm hopeful to see more of," Mendenhall said. "The game looked slower, we looked tempo driven, so decisive in where [the ball] was going."
Armstrong, who was 20 for 30 passing on the night for 336 yards and two touchdowns (no interceptions), started the drive from his own 9 with three consecutive passes to Dontayvion Wicks, Ronnie Walker Jr., and Keytaon Thompson out to the 47.
From there, Iraken Armstead rushed for 20 yards, followed by a pass to Thompson for a first down at the 12. Harvard transfer back Devin Darrington got to the 9, and from there Walker bolted into the end zone with 6:52 to play. 43-0.
Up until then, even though UVA's offense would roll up 545 yards of total offense, things had just looked disjointed. It didn't resemble the Cavaliers' dominantly picking apart W&M as it did in 2019 in a lopsided win.
Mendenhall believed Saturday's slow start was attributed to just that, an offense out of rhythm and an attempt to get a clear idea and feeling out what William & Mary was doing.
However, if you were disappointed in all the moving parts, wondering if Virginia was trying to be "too cute" with so many different players touching the ball, get used to it. The Cavaliers weren't throwing the kitchen sink out in the first game just to give Illinois more to work on in practice this week. Not at all.
"It's just how we play offensive football," Mendenhall said. "When we start distributing the ball even more diversely than we did, with more confidence and more production, hopefully that spreads [defenses] pretty thin. 
"How do you know what's coming? How do you identify what personnel groups? I think there's just a lot of variety, but that's going to be our approach."
We were all excited about those prospects during training camp when we heard about all the diversity with a 6-7 tight end who can run, and Mr. Football Thompson, who could line up anywhere. Both were former quarterbacks, to join Armstrong, Armstead, Jacob Rodriguez and Jay Woolfolk, who Mendenhall promised in his postgame chat, that we'll see all of them in games.
Then there's Wicks, Ra'Shawn Henry, Billy Kemp IV and Derrick Starling, who hauled in an unexpected 65-yard touchdown catch, all at wide receiver.
Oh, and the running game. Mendenhall and Anae promised everyone the best running game UVA has had in his six seasons in Charlottesville, at least the best running game where the quarterback wouldn't be the primary producer.
Didn't really get that against the Tribe, but that was by design.
Virginia rushed 33 times for 209 yards, not too shabby. But no one had more than five carries and a running play wasn't called until the third series of the game.
What gives?
Mendenhall felt it was more important to give Armstrong as many passing reps as possible in this game, while not sacrificing the rest of the offense. He knew there would be plenty of time through the course of the evening to give the running game a test run.
"[The running game] wasn't our first emphasis," Mendenhall said after watching UVa win its 18th out of the last 20 home games. "Different games, different circumstances, especially in the opener, it wasn't the focus on what we were trying to accomplish. As the game went on, we saw more capability [in the run game], so I was fine with what I saw there."
Mendenhall's and Anae's emphasis was to get as many playmakers involved in the offense, so going forward it won't seem so disjointed. More formations, more looks, more plays, some trickery, but more variety that when gotten down pat, should give defenses fits.
That was the emphasis, the goal. It didn't work as well as hoped, but it was a start.
There was still 43 points, 545 yards and no turnovers, plus a win and the program's first shutout since blanking South Carolina in the Belk Bowl in 2018.
Mendenhall believes things will be more cohesive next time out.
(SUNDAY: VIrginia's defense made a big step)
Team Notes
Courtesy UVA Media Relations
• UVA is 66-53-1 in night games and 42-18-1 at Scott Stadium at night.
• Virginia has now won eight-straight night games
• The Cavaliers improve to 84-39-9 all-time in season openers
• Under Bronco Mendenhall, Virginia has won five of six season openers
• Billy Kemp had four receptions against W&M and now has 108 for his career, tied with Patrick Jeffers
for the 19 th  most in UVA history.
• Kemp's career-high, 55-yard punt return in the first quarter setup the game's only points in the first
quarter, a 39-yard field goal by Justin Duenkel.
• The Cavalier defense held William & Mary to 183 yards of total offense, the first time holding an
opponent to under 200 yards since limiting the Tribe to 193 in 2019.
• Virginia's last shutout in a season opener came on August 30, 2003, a 27-0 blanking of Duke
• Virginia is 31-6-1 against W&M and has won five-straight meetings
• Saturday's shutout was the 13 th  against William & Mary in 39 all-time games. The last time the
Cavaliers shutout the Tribe was in 1951, a 46-0 victory in Charlottesville.
• It marked the first time William & Mary was shutout since September 29, 2018 (23-0 against Colgate).
• Quarterback Brennan Armstrong passed for 336 yards, his second 300-yard passing game of his career
• The Cavalier offense amassed 500 yards of total offense for the three-straight home game. The
Cavaliers compiled 518 yards against Abilene Christian on Nov. 21 and 549 against Boston College in last
year's home finale.
• Armstrong scored Virginia's first touchdown of the season, a two-yard rush in the second quarter. The
signal caller also scored the first of the year last year, a four-yard score against Duke.
• UVA has now wone nine-straight games against non-conference opponents at Scott Stadium. UVA is
10-2 under Mendenhall against non-ACC foes.
• Since 2019, Virginia is 13-1 at Scott Stadium.
• Linebacker Nick Jackson led UVA with 12 tackles, the eighth time in his career he's recorded 10 or
more tackles.
• Saturday marked the first career starts for Dontavion Wicks, Chayce Chalmers and Fentrell Cypress.
• Three true freshmen made their debut for the Cavaliers – West Weeks, Langston Long and Jacob
Rodriguez.
Mike London quotes:
On William Mary's defense and the opening of the game
"I thought defense for the first half did a good job. Our issue was the field position, where we started,
their average field position, but defensively I feel that we did a good job. We had a fourth down stop
and some third down stops and so you know we played tough against the run early on. A battle of
attrition just takes over sometimes, but we've got a long way to go. It's a great opportunity to start to
see what you need to get fixed, how you can fix it. We've got another game scheduled to play and it's a
home game so make the corrections here and get ready for our next opponent."
On Darius Wilson starting at QB
"It was Darius' first start against an FBS team, but you got to give him credit; he didn't flinch. Obviously,
you can all see particular things he's got to get better at. We got to help him with some of the things
that we could do to make sure to make sure he uses his arm and his legs. And so I thought he can help,
he's a good player. You saw what he can do with his legs. And now we know we just got to make sure
we give him an opportunity to grow with his completions and continue to improve as a ball player. He's
going to be a good football player, and that's the thing, to start your first college game against an FBS
opponent on the road in a packed house. You got to love the football IQ. We think he's gonna be good
for us. He did a great job today."
On player who were out or injured for the game
"Obviously injuries and things like that are pretty much part of what a football game is. We missed a few
of our players and that's up to the doctors and where they are and how things will play out that
morning. So I won't know until perhaps tomorrow, and then we will know what the status is as we start
preparing for the week. A lot of cramps, a lot of pulls, a lot of hydration issues going on for both sides,
particularly for us but, you know, whoever is healthy enough to play next week, they will play, and that's
the whole goal."
Closing statement/ looking forwards
"Like I said, I thought we did a good job defensively in the first half. So that's something to be proud of
but it's not good enough when you don't win the game. So there's a lot of things that we could get
better at. The goal is always to win a game no matter who you're playing. Our goal is, make these
corrections and get ready for our next opponent and win a game is so there's a lot of good things, but
obviously there's a lot of things that we can work on as well."
Support JerryRatcliffe.com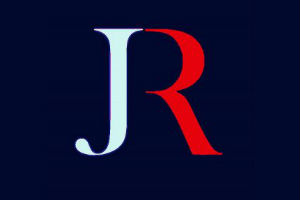 Make a one-time or recurring gift to support JerryRatcliffe.com online below. Your gift is not tax-deductible. Thank you for your support of JerryRatcliffe.com and the "Jerry Ratcliffe Show" podcast!