Virginia's offensive line has Brennan Armstrong's back
By Jerry Ratcliffe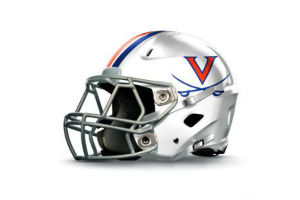 Chris Glaser still remembers a photo from the season-opening game at Pitt two years ago and how it helped inspire him and his offensive line mates to come together as a unit.
"That game was hard for us against Pitt, when we had Bryce Perkins, and he had been pressured and hit a lot," Glaser said this week. "We had this photo of [Perkins'] jersey that's all green because of the hits he had taken."
Virginia went on to win that important road game and to win the ACC Coastal Division title, but the photo served as a constant reminder to the offensive line just how important it was to keep their quarterback clean.
Glaser, now a senior, is one of a veteran unit with more than 130 career starts, who now protects another mobile quarterback in Brennan Armstrong. The O-line did a great job in building a wall around Armstrong in UVA's romp over Illinois this past weekend, that Armstrong received a ton of national accolades.
Among those were:
# An ESPN helmet sticker
# ACC Quarterback of the Week
# PFF's College Football MVP of the Week
# A Manning Award "Stars of the Week"
# NCAAF Nation top performer of week
# Kirk Herbstreit Top Performing Players of the Week
Certainly those were well deserved honors after Armstrong passed for 405 yards and five touchdowns (one interception that wasn't his fault), and rushed for another 31 yards and no sacks.
Armstrong will be the first to say that he couldn't have done all that without a solid performance from his offensive line.
In fact, one website that keeps track of such things, reported that Armstrong was the only quarterback playing an FBS opponent last week that was pressured four times or less in a minimum of 30 dropbacks. All four times came when Armstrong held the ball in the pocket 2.5 seconds or longer.
"We take a lot of pride in protecting the quarterback," Glaser said. "I wasn't aware of that stat, but we are a veteran group and we have this standard of not letting the quarterback get touched."
That standard evolved from that day in Pittsburgh with Perkins' grass-stained jersey.
"That's something that we don't ever want to get back to," Glaser said. "We always heard 'fix it, fix it,' from various coaches, especially Mendenhall and (offensive line coach Garrett) Tujague.
"We know where we used to be and we know where we are now, and we don't ever want to go back."
The offensive line has been solid in the first two games of the season. A lot of that has to do with experience.
"We're very cohesive, we have a lot of chemistry and we know what each other is thinking," Glaser said. "We've been through the trials and tribulations, and hearing it from fans and media. To be a staple on this offense is something to be proud of."
The only flaw with the offensive line thus far was some missed short yardage runs against William & Mary, but Glaser said some of that was from miscommunication that has since been fixed.
Now it's time for the Cavaliers' strongest test of the season thus far when they play at North Carolina on Saturday night. The Tar Heels are 10-point favorites and have been challenged by Coach Mack Brown to be more physical against Virginia than they've been during the last two seasons when the Cavaliers won high-scoring battles.
Armstrong is counting on the Big Uglies to keep him clean again. Glaser doesn't want any photos like the one at Pitt in 2019 to keep him up at night.
Support JerryRatcliffe.com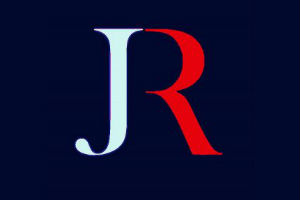 Make a one-time or recurring gift to support JerryRatcliffe.com online below. Your gift is not tax-deductible. Thank you for your support of JerryRatcliffe.com and the "Jerry Ratcliffe Show" podcast!