Virginia's players took coach's "soft" comment seriously
By Jerry Ratcliffe
Nobody likes being called soft by their coach, so when Tony Bennett said his team was too "finesse-y" in a loss at Virginia Tech last Saturday, it was his way of sending a message.
Bennett felt like his team didn't respond well to Tech's aggressive tactics, which proved to be a problem, particularly with the Hokies putting up 44 points on UVa in the second half of that game. Some teams don't post that many against the Cavaliers in an entire game.
Virginia's coach learned a long time ago that finesse doesn't work well in most conferences, especially in the ACC. Like his father and former coach, Dick Bennett, used to tell his teams, "it's time to take off the tuxedos."
The Cavaliers got the message and while they weren't dominant while winning for the seventh straight time at NC State on Wednesday night, they certainly exhibited a more physical presence in the game. One of the most unsuccessful teams in the nation when it came to drawing fouls and getting to the free throw line, Virginia drew plenty of contact from the aggressive Wolfpack and made 20 of 22 foul shots in a 64-57 win.
While ranking low in the nation in terms of getting to the free throw line, UVA is third in the country in free throw percentage. If the Cavaliers can continue to get to the line like they did against the Wolfpack, that should serve them well down the home stretch of the ACC season.
"You never want your coach to call you soft, so you take that pretty personally," said Virginia forward Sam Hauser, after scoring 18 points and going 6-for-6 at the free throw line against State. "We responded pretty well tonight. We were physical. Obviously some things need to be cleaned up and worked on, but we were physical, we were tough minded and that's why we came out on top tonight."
Getting more physical helped the Cavaliers get to the free throw line, something that has been a deficiency all season long
"I guess it goes back to the point about being too finesse," Hauser said. "We didn't settle as much tonight. I think we were attacking, and our guards really did a great job in the second half of being aggressive and getting downhill and forcing the action.
"Obviously, it led to some free throws. When you can make a lot of free throws, it helps build a lead and it helped us seal the win."
Hauser had plenty of help in the scoring column as Trey Murphy III also put up 18 points to help the Wahoos beat the Wolfpack for the 13th time over the last 14 meetings between the two old rivals.
Murphy, who took advantage of State overplaying on defense, resulting in backdoor cuts and dunks, was eager to answer his coach's challenge after the Tech loss.
"I know for me, I just took it personal," Murphy said about the 'soft' comment. "I was like, 'I'm going to make sure that I can't give [Bennett] a reason to call me soft.' We all just took it personal and losing to Virginia Tech, that hurt a lot. We just learned. It humbled us a little because we were on a roll, and we just knew we had to come out and really fight in this game."
Bennett is hoping that his team's tougher attitude doesn't come and go over the course of a week and that the Cavaliers can be a more physical team for the remainder of the season, particularly on Saturday afternoon when the Pitt Panthers visit. Pitt is coming off a win over Virginia Tech.
Support JerryRatcliffe.com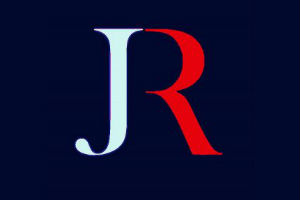 Make a one-time or recurring gift to support JerryRatcliffe.com online below. Your gift is not tax-deductible. Thank you for your support of JerryRatcliffe.com and the "Jerry Ratcliffe Show" podcast!