Virginia's receiver Wicks enjoying one of best seasons ever by a Cavalier
By Jerry Ratcliffe
Virginia trailed Georgia Tech by a 16-14 count midway through the second quarter Saturday night, when Joey Blount made a momentum-shifting interception at his own 18-yard line.
The Yellow Jackets made a big mistake a few plays later when UVA was facing a third-and-six at its own 22. Tech decided to blitz Brennan Armstrong. Apparently the Jackets didn't get the memo that Armstrong is even more efficient passing when he's blitzed as opposed to when he's not.
Apparently, Tech didn't understand how much a defense pays when it leaves UVA wide receiver Dontayvion Wicks uncovered or attempts to defend him with single coverage. First of all, it pisses off Wicks, who considers man-coverage a personal insult, disrespect. Secondly, Armstrong is excellent in recognizing the situation, and makes defenses pay.
Such was the case on third-and-six.
"It was a corner blitz, a different blitz coming from a different area," Armstrong said, recalling the play. "We saw the safety over a little bit more than where he should have been and just didn't help cover that blitz, because he had to guard Wicks. We got the pass out, and [the defender] jumped and tried to tip it, and I got the ball past [the defender]. Wicks made one guy miss, and that's what happens when you're caught in a blitz. Wicksie (Wicks) played a great game tonight."
Wicks, a 6-foot-1, 205-pounder from Plaquemine, La., made the defender miss on a tackle attempt at the 30 and was gone. Seventy-seven yards untouched.
"Coach (Marquis) Hagans (UVA's receivers coach) is always talking about making one guy miss, so when I caught the ball, I had to make one man miss," Wicks said after the game. "After I made him miss, I just saw green. I just knew I had to outrun the rest of the people that were trying to get to me."
It was Wicks' second touchdown catch of the game, coming on back-to-back possessions, that put Virginia out in front to stay at 21-16. 
On the previous possession, he went up high in the back, right corner of the end zone over two Georgia Tech defenders to haul in Armstrong's fade pass.
For the game, Wicks was targeted 11 times, and caught six for 168 yards and the two scores.
For the season, Wicks ranks No. 6 in the nation in receiving yards with 847. He is tied for fifth in TD catches with eight.
He is the first UVA wide receiver since All-American Herman Moore in 1990 to be selected back-to-back ACC Receiver of the Week.
By comparison, after eight games in Moore's senior year of '90, he had 39 catches for 878 yards, a 22.5 yards per catch average, and 11 TDs. Wicks, a sophomore, is very close with 38 catches, 847 yards, a 22.3 average per reception and 8 scores.
It was Wicks' fourth, 100-yard receiving game of the season.
"Regarding Dontayvion, ability is one thing," Bronco Mendenhall said. "Execution and production is something else. He's worked really hard to develop himself into a really skilled receiver."
Opposing defenses must feel fortunate that they don't have to worry about defending Wicks and Lavel Davis, who has missed the season with an ACL injury suffered in the spring, in the same game. Still, UVA has perhaps the best corps of receivers in the country.
Consider that other than No. 6 Wicks, Keytaon Thompson is No. 33 (572 yards, no receiving TDs), then you have No. 58 Billy Kemp IV (524 yards, 5 receiving TDs), No. 86 Ra'Shaun Henry (457 yards, 2 TDs), and No. 142 tight end Jelani Woods (378 yards, 5 TDs) assaulting opposing defenses on a weekly basis.
"It all begins in practice, our preparation from the start of the week to the end of the week," Wicks said of the work put in by him and his fellow receivers. "Brennan throws to a lot of receivers every game and that goes to show you our chemistry, and how that builds every day. Then it just shows up in the games."
When he learned that his 77-yard TD reception was the team's longest play from scrimmage this season, Wicks was surprised.
"That's a big improvement for me, and a big game where I could get in that top tier," Wicks said. "That's all I want is to be the best.
"Everybody eats in this offense, and as receivers, we label ourselves as the best in the nation. That means we have as many weapons, we don't care who gets the ball. We don't want to be locked down."
Nobody has locked down Virginia's offense this season. Heading to BYU this weekend, the Cavaliers' passing offense is ranked No. 2 in the nation at 404.6 yards per game, and No. 4 in total offense with 539.9 yards per game and 37 touchdowns.
So far for Wicks and his fellow receivers, mission accomplished.
Support JerryRatcliffe.com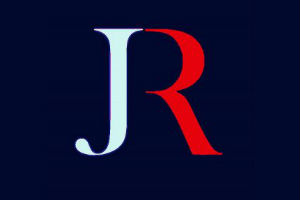 Make a one-time or recurring gift to support JerryRatcliffe.com online below. Your gift is not tax-deductible. Thank you for your support of JerryRatcliffe.com and the "Jerry Ratcliffe Show" podcast!