Virginia's season ends with 4-1 loss in NCAA Round of 16
Courtesy UVA Media Relations
The No. 13 Virginia women's tennis team had its season end in the Round of 16 of the 2021 NCAA Women's Tennis Championship with a 4-1 loss against No. 3 Georgia on Sunday at the USTA National Campus in Orlando, Fla.
Georgia (22-1) won the doubles point and picked up singles victories on courts two, three and five. Freshman Hibah Shaikh (Teaneck, N.J.) earned a point for UVA (16-7) with a victory on singles court four.
The Bulldogs held an early advantage in doubles with a 6-2 win on court two, but senior Vivian Glozman (Bellevue, Wash.) and Shaikh countered with a 6-2 win of their own on court three. Freshman Emma Navarro (Charleston, S.C.) and senior Rosie Johanson (Vancouver, Canada) were edged 6-4 on the top court by the No. 6 doubles team of Katarina Jokic and Ariana Arseneault to give the point to Georgia.
In singles, Georgia took a 2-0 lead with a straight-set victory on court three. On court five, O'Dell dropped her first set in a tiebreaker against No. 52 Marta Gonzalez, and then fell 6-3 in the second set to give Georgia a 3-0 lead.
The other four courts were all three-set battles.
Shaikh had won her first set 6-4 but lost her second 6-0 on court four against Morgan Coppoc. She battled back to win the third set 6-2 to put the Cavaliers on the board.
On court two, sophomore Natasha Subhash (Fairfax, Va.) had won her first set 6-2 against Lea Ma, but dropped the second 6-3. The two battled to a 6-6 deadlock in the second set, forcing a tiebreaker. Subhash held an early 2-0 lead, but Ma rallied and won 7-4 to close out the victory.
Court one featured a head-to-head showdown between Navarro, ranked No. 3 in singles, and Jokic, ranked fourth. The match was abandoned with Jokic leading 5-3 in the third set.
Support JerryRatcliffe.com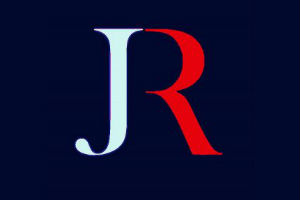 Make a one-time or recurring gift to support JerryRatcliffe.com online below. Your gift is not tax-deductible. Thank you for your support of JerryRatcliffe.com and the "Jerry Ratcliffe Show" podcast!