Virginia's season ends with 7-6 loss to Coastal Carolina
By Scott Ratcliffe
The Virginia baseball team saw its season come to an end Sunday in The Greenville Regional, as the Cavaliers let a 6-0 lead slip away in an elimination game and ultimately fell, 7-6, to Coastal Carolina.
Chris Rowan Jr.'s RBI walkoff single in the ninth inning off of Virginia reliever Matt Wyatt brought speedy center fielder Austin White around to score to send the Cavaliers home.
The Chanticleers, who lost 7-2 to UVA on Friday, will face host East Carolina for the regional championship at 7 p.m., while the Wahoos finish the season with a record of 39-19.
Second-year third baseman Jake Gelof was a one-man wrecking crew Sunday, setting the new UVA single-season RBI mark with a two-run blast in the third inning to give the Hoos a 3-0 lead after Alex Tappen drove in Kyle Teel in the first inning.
Gelof wasn't done, though. With a pair of runners aboard in the fifth, the Rehoboth Beach, Del. native belted another homer over the left-field wall to make it 6-0, and things were looking good for Brian O'Connor's squad.
Coastal got on the board in the bottom of the fifth on a Kameron Guangorena RBI single before O'Connor decided to make a call to the bullpen. Sophomore starter Jake Berry was solid through his 4.1 innings, striking out four CCU batters and allowing just three hits, but loaded the bases before exiting.
Northern Colorado grad transfer Dylan Bowers came in and walked Eric Brown to bring in a run, then hit CCU senior designated hitter Tyler Johnson with a pitch to make it a 6-3 affair. The Cavaliers then turned to graduate reliever Paul Kasanovich, and the UVA defense got out of the jam with the first of two crucial double plays on the day.
CCU senior left fielder Nick Lucky smacked an opposite-field homer to lead off the bottom of the sixth, trimming the once-comfortable Wahoo lead to just two runs, 6-4. Dale Thomas followed with a double, and then Graham Brown tied the contest with a two-run blast with still nobody out, but the Cavaliers were able to escape with no further damage.
With two Chanticleers in scoring position with just one away in the seventh, Wyatt entered and got the Hoos out of another jam in one pitch with another inning-ending double play that just barely beat a diving Lucky at first base.
It was a quick eighth inning for both teams, as Coastal's Reece Maniscalco delivered a 1-2-3 top half, and then Wyatt needed only five pitches to send the game to the ninth, still deadlocked at 6-6.
Virginia freshman shortstop Griff O'Ferrall notched a leadoff single — his first and only hit of the regional — to start the ninth. Teel then bunted him into scoring position, but Tappen couldn't move him over to third on a flyout to center.
Gelof was on deck, but Coastal Carolina longtime skipper Gary Gilmore gave him a free pass to first base after his huge day at the plate, leaving things up to freshman Casey Saucke, who flied out to end the frame.
White reached on a leadoff single up the middle in the bottom half of the ninth and moved to second on an Eric Brown sac bunt. Johnson was then intentionally walked, setting up Rowan's game-winning heroics.
The Cavaliers collected two more hits than the Chanticleers (10-8) on the afternoon, but the one off the bat of Rowan that got past O'Ferrall at short turned out to be the most important.
Gelof finished the campaign with 81 runs driven in, topping Pavin Smith's previous record of 76 set in 2017. He was 2 for 3 Sunday with the two dingers (his 20th and 21st of the year), two walks and five RBI. Gelof finished the weekend batting 5 for 11 with 7 RBI.
Tappen was 4 for 5 with the Hoos' only other RBI (his 71st of the season), scoring two runs in his final game in a Virginia uniform, while Teel was 2 for 4 with a double and a pair of runs scored.
Support JerryRatcliffe.com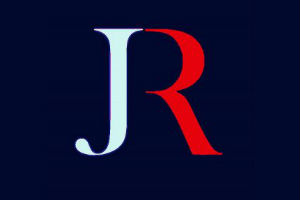 Make a one-time or recurring gift to support JerryRatcliffe.com online below. Your gift is not tax-deductible. Thank you for your support of JerryRatcliffe.com and the "Jerry Ratcliffe Show" podcast!