Virginia's top recruit, McKneely, knocks in 41 points to lead Poca to Section championship
By Jerry Ratcliffe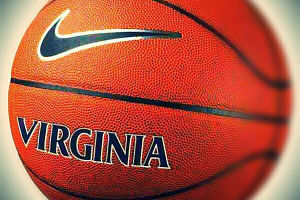 Isaac McKneely is on a roll.
Virginia's top future basketball recruit pumped in 41 of his team's 82 points on Friday night to lead Poca High School (WVa) to an 82-39 win over Buffalo in the Region IV, Section 1 championship.
McKneely had 30 at the half, including 7 of 9 from the 3-point arc.
The Poca Dots ended the night with the slogam "Four More," which means they need four more wins to claim the state title.
McKneely, a four-star combination guard, who committed to Virginia before Poca's season began, has been unstoppable this season. Poca's season was shortened when one of its players tested positive for Covid-19, causing the Dots to cancel three games in early and mid-April, but they had already qualified for the postseason.
Poca finished the regular season with a 9-5 record, 4-1 in its league. The Dots season didn't begin until March 5 due to the pandemic shutdown of high school sports in West Virginia.
McKneely's 41 points over Buffalo on Friday tied his career high, which he had posted earlier this season in a win over Nitro, when he shot 9 for 11 from the 3-point arc.
Recruiting analysts and Poca coach Allen Osborne have said that McKneely reminds them of former Virginia star Joe Harris, now the leading 3-point shooter in the NBA.
"What I really like about Isaack is that he wants the ball at the end of the game," Osborne said about the 6-3 guard, who is finishing his junior season. "He's good at coming off screens and shooting the ball, and he can drive it. He can play point, he can handle it, but he's so athletic on the break that he can take it to the rim and finish, but he's also good withe the ball in his hands."
McKneely chose Virginia over at least 24 other programs, including Kentucky, North Carolina, Indiana, West Virginia, Louisville and Purdue.
Comments