Virtual Meet the Team Days set for Virginia Women's Basketball
Courtesy UVA Media Relations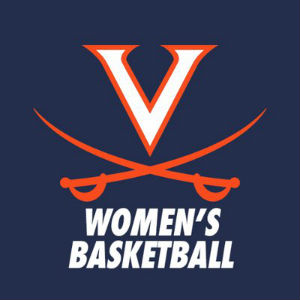 The Virginia Women's Basketball annual Meet the Team Days, presented by UVA Community Credit Union, will be held virtually on Nov. 15 and Nov. 22. The two virtual days replace the annual in-person event at John Paul Jones Arena.
The opening Meet the Team event is on Sunday, Nov. 15 at 3:30 p.m. with head coach Tina Thompson and the first-year players. The upperclassmen will be in a second hour-long session on Sunday, Nov. 22 at 3:30 p.m.
The virtual Q&A sessions will be streamed live on the official Women's Basketball and Virginia Athletics Facebook and Twitter pages.
The approximate 60-minute sessions are open to all fans. Select fans and season ticket holders will also have the opportunity to join the segment live.
Fans who check in to the Virtual Meet the Team Day events on the Virginia Sports Mobile App will be entered to win UVA Nike gear or catch a t-shirt in the virtual t-shirt toss.
Fans can play trivia on the Virginia Sports Mobile app leading up to the live Q&A for the chance to win a Virginia Nike backpack or gift cards to Bojangles and Papa John's.
Women's Basketball Virtual Meet the Team Days
Sunday, Nov. 15, 3:30 pm
• Head coach Tina Thompson, assistant coach Walter Pitts, Deja Bristol, Zaria Johnson, Kaydan Lawson, Nycerra Minnis, Aaliyah Pitts
Sunday, Nov. 22, 3:30 p.m.
• Associate head coach Karleen Thompson, assistant coach Monica Wright Rogers, London Clarkson, Dylan Horton, Meg Jefferson, Dani Lawson, Emily Maupin, Carole Miller, Tihana Stojsavljevic, Amandine Toi
Comments