VSGA announces events will resume on June 29
By Jerry Ratcliffe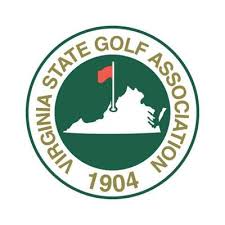 After a three-month hiatus due to the Covid-19 pandemic, the Virginia State Golf Association will lift its suspension of championship events beginning June 29.
"We are excited to get the season started with a schedule of qualifiers," said VSGA Director of Championships and Golf Operations Josh Coates. "Even though we only have a couple of weeks to conduct qualifying, we feel that it is important to provide everyone the opportunity to play their way into these championships rather than have a full-exempt field or selection process.
"There will be fewer spots available compared to a normal year, but we are happy that each player at least has a chance."
On June 29, the VSGA Junior Golf circuit events will resume, as well as qualifiers for the 107th VSGA Amateur Championship (Aug. 3-7) at River Bend Club in Great Falls (a field of only 96 players) and the Delta Dental State Open (July 16-18, also with a 96-player field) at Roanoke's Ballyhack Golf Club.
The VSGA's exemptions have been expanded for both of its major state championships. The top 50 from last year's final VSGA Player Rankings and all 32 match-play qualifiers from last year's championship at Keswick Club will be exempt for the State Am. Also, players who were previously exempt from qualifying will be in the field.
As far as the State Open, all of the previously exempted players will be eligible, along with the top 20 players from the final 2019 VSGA Player Rankings. Also, the top 15 amateurs from last year's State Open will be added to that field.
Starting June 29, qualifying will be held to fill the remaining spots for both the State Am and State Open. For a full list of qualifying sites, visit the VSGA's official website: vsga.org.
All VSGA championships and other events will be conducted with enhanced safety measures once play resumes. Also see the VSGA site for those measures.
Championships that have been rescheduled include:
38th VSGA Senior Four-Ball championship, July 7-8, at The Golden Horseshoe GC Gold, Williamsburg

VSGA Women's Stroke Play Championships, Aug. 11-13, Kingsmill River Course, Williamsburg

Second VSGA Multi-Format Team Championship, Aug. 25-26, The Dominion Club, Glen Allen

7th MAPGA/VSGA Junior Four-Ball Championship, Aug. 29-30, Kingsmill Resort Plantation Course, Williamsburg

35th VSGA Super Senior Stroke Play Championship, Sept. 2-3, Danville Golf Club

55th VSGA Four-Ball Championship, Oct. 17-18, Poplar Grove GC, Amherst

68th VSGA Junior Stroke Play Championship, July 28-30, James River CC in Newport News (qualifying will no longer be held for the event and the field will be expanded to 120 players)
Several championships were originally postponed, but have now been cancelled for 2020:
37th Virginia-West Virginia team matches

78th VSGA Club Championship

5th VSGA Women's Four-Ball Championship

35th VSGA Senior Stroke Play Championship

30th VSGA Junior Match Play Championship
The Virginia-Maryland Girls Team Matches, scheduled for June, will not take place as scheduled, but may be rescheduled as the VSGA is discussing the possibility of other interstate team events, including the Virginias-Carolinas Junior Boys Matches, Mid-Atlantic Junior Girls Challenge, the Captain's Putter Matches and the Mid-Atlantic Junior Boys Invitational.
Comments