Wahoo hoops fans shouldn't contemplate jumping off bridges, it's a long season
By Jerry Ratcliffe
Yeah, you're bummed out because Virginia lost its season-opener to an unheralded Navy team. Don't reach for the panic button.
If you've studied UVA hoops for any length of time, then you know how Tony Bennett operates, particularly in the early season. Bennett schedules different types of opponents, teams that will give the Cavaliers lots of different looks, challenges, tests.
Remember last season?
An also-unheralded San Francisco team stunned Virginia in the second game of the campaign. The Cavaliers required an overtime to eke by Kent State. In the big early test, No. 1 Gonzaga blew UVA out of the building.
Still, after being exposed, Bennett's team finished the Covid-impacted season 18-7 overall, 13-4 in the ACC, and won the regular-season crown. The Cavaliers would have likely played for the ACC Tournament title had it not been for one of its players testing positive for the virus after an opening-round win over Syracuse on Reece Beekman's last-second shot.
There was a reason Bennett wanted to play Navy. He knew the Midshipmen were a good team, an "old team," as Notre Dame's Mike Brey describes veteran squads. He knew Navy was well-coached, was physical and would likely expose some of Virginia's warts.
He was right.
Don't disregard the Middies. They had four starters back (10 lettermen) from a team that went 15-3 last season and won the Patriot League's south division with a 12-1 mark. They were the No. 1 seed in their conference tournament.
"Coach scheduled this team (Navy) because they were mature, tough and disciplined," UVA point guard Kihei Clark said after the 66-58 loss.
Precisely.
"We've got to become a little tougher, more physical," Bennett said about the setback. "Navy is a good team and they wore us down. Little things were exposed. I believe this will help us."
Most of those little things are correctable, and that's what Bennett does. Preseason scrimmages and early-season games allow Virginia's coach to experiment with lineups, allow his team to grow.
Navy coach Ed DeChellis was adamant that his team take it to the Cavaliers, a team that featured two transfer starters, a center with little game experience and a short bench.
"We've won some games, our team plays with a little confidence," the old-school DeChellis (former assistant to Bruce Parkhill — Barry's brother — at Penn State) said. "We play with some poise. We talked about mental and physical toughness coming into this environment. If you make a mistake, you've got to let it roll off and move on to the next thing. That's mental toughness, physical toughness. You can't let [Virginia] out-tough us."
Smart strategy on DeChellis' part. A lesson well-learned for the Cavaliers. Come Friday, when Virginia hosts Radford, fans will see a more focused, tougher — both mentally and physically — Cavaliers team.
What we did learn, even in a loss, is that East Carolina transfer Jayden Gardner is as advertised. He picked up in Charlottesville where he left off in Greenville. Just call him Mr. Double-Double.
That's what Gardner averaged scoring/rebounding for the Pirates. Against Navy? How does 18 points, 10 rebounds sound? He had a nice line, 7 of 13 from the field, 4 of 5 from the line, a block and five turnovers, the latter of which Bennett said was unacceptable. That will improve.
"I thought he was a beast inside," Clark said.
DeChellis agreed.
"We played him two years ago when he was at East Carolina and I think he's improved," the Navy coach said. "He's a powerful kid."
Beekman had his moments, scoring 8 points, less than expected, but had five rebounds, six assists, one turnover and six steals. Both he and Clark were reluctant to pull the trigger on shots, going a combined 7 of 17.
Both are going to have to become more aggressive from the get-go in the future. Without a lot of scorers, this backcourt is going to have to light it up.
Armaan Franklin had a lousy debut in terms of shooting. It was just an off night (2 for 11 overall, 1 for 7 from beyond the arc). He was a 40-percent shooter from Bonusphere at Indiana, so he'll get better. 
"I didn't shoot it well either," Clark confessed. "Armaan puts in the work. I know he can shoot."
Virginia will learn and will get better. This won't be the last loss. This team shouldn't have been a preseason Top 25, but that doesn't mean it won't end up there.
Don't reach for the panic button.
Support JerryRatcliffe.com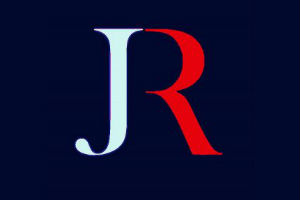 Make a one-time or recurring gift to support JerryRatcliffe.com online below. Your gift is not tax-deductible. Thank you for your support of JerryRatcliffe.com and the "Jerry Ratcliffe Show" podcast!