Wahoo Madness: The 64 greatest UVA basketball players of all time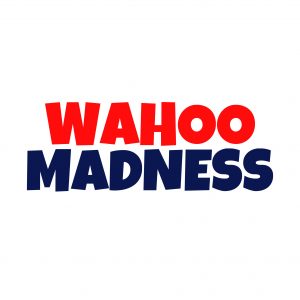 When news of the cancellation of the college basketball season hit last week, many were saddened to know that there would be no tournament brackets to fill out, no Final Four, no March Madness this year.
We at JerryRatcliffe.Com feel your pain, hoops fanatics, and we want to offer a little bit of a remedy for your basketball withdrawal symptoms, in the form of our own all-time Virginia men's basketball "tournament bracket."
Welcome to Wahoo Madness, a fun way to find out who you, the fans, will determine to be the greatest UVA hoops players of all time.
It may not be perfect, but we have been hard at work putting together a bracket, by position, of the most memorable Cavaliers over the years, and, well, we had a bit of a hard time narrowing the field to just 64 guys.
Hence, we need your help, Wahoo Nation. We came up with seven "play-in" matchups to give a few more former 'Hoos a chance of making the cut into the field of 64.
We broke the bracket down into the following four "regions:"
Ballhandlers

Shooters

Forwards

Big Men
You can vote on these play-in matchups until 11:59 p.m. on Thursday, and when the winners are determined, we will release our full 64-man bracket on Friday. UVA fans will be able to vote on each matchup in each round.
While we all know there's a certain 7-footer from Harrisonburg that is the heavy favorite for best UVA basketball player ever, we still figured this would be a fun way to prove it, while letting the fans decide who's in their Cavalier Mt. Rushmore.
Here are the seven play-in matchups — one in the ballhandlers region, and two in each other region — and you can simply click on your choices below:
Ballhandlers
Jontel "Bub" Evans (2010-13)
vs.
Ricky Stokes (1981-84)
At 5-foot-11, 187 pounds, Evans averaged 5.0 points, 2.1 rebounds, 3.5 assists and 1.2 steals as the first true gritty, defensive-minded floor general of the Tony Bennett era. Evans, an in-state product of Bethel High in Hampton, was a stellar on-ball defender and finished his career with 419 assists, which ranks ninth on the school's all-time list.
Stokes followed older brother Bobby to Terry Holland's program. The Richmond native played in a then-school record 134 straight games. Enormously popular, Stokes was a team captain and won the Naismith Award's "best player under six feet tall" in the nation in '84. Stokes averaged 4.8 points, had 140 steals and 159 assists. He shot 53.4 percent for his career and 76.3 percent from the line, and was a member of both the '81 and '84 Final Four teams under Holland.
Shooters
Devon Hall (2014-18)
vs.
Tony Laquintano (1960-62)
Hall enjoyed a solid four-year career under Bennett, and was part of the Cavaliers' 2014 ACC Tournament championship team, just the second team to achieve that feat in program history. The 6-5, 211-pound Virginia Beach native averaged 6.9 points and 3.2 rebounds per game, and had a career 3-point shooting average of 39 percent. Hall was a complete player on both ends of the floor and was drafted in the second round by the Oklahoma City Thunder in the 2018 NBA Draft.
Laquintano played three seasons in the early 60s under head coach Billy McCann. He was a 5-foot-11 point guard, averaging 17.3 points and 3.4 boards a game. The reason we included him in the shooters category was the fact that he scored a team-high 20.4 points a game as a senior in 1961-62. Laquintano, who scored 1,263 career points (29th in UVA history), was a bright spot during the three-year span in which the Cavaliers won just 14 of 73 games. His career scoring average of 17.3 points per game ranks ninth in the Wahoo record books. He is one of only 10 Virginia players to score 40 or more in a game, when he posted a career-high 41 (and tied a school record with 19 made field goals) against West Virginia in December of 1960. He also posted six other 30-point performances as a 'Hoo.
Keith Friel (2000-01)
vs.
Todd Billet (2003-04)
In a battle of UVA transfer sharpshooters, Friel and Billet were both known to light it up from beyond the arc. Although both played just two seasons in Charlottesville (Friel transferred from Notre Dame, Billet from Rutgers), they are both etched in Cavalier history among the program's top long-range threats. Friel averaged 7.1 points and sank 107 triples in 59 games at UVA, connecting on 42 percent of his 3-point attempts while averaging less than 15 minutes a game. He knocked down some big shots that helped lead the 'Hoos to a No. 5 seed in the 2001 NCAA Tournament. 
Billet put up 11.7 points a game and had to do a little more in terms of all-around performance with 2.4 rebounds and 3.3 assists a night. He made 156 3's as a Wahoo, making good on 39 percent of his tries from downtown. Billet, who averaged 32.9 minutes a game (7th in school history), made 94 trifectas in 2002-03, which ranks fifth on the UVA single-season list. Billet had a hellacious end to his career with several game-winning performances that saved Pete Gillen's job for another season.
Forwards
Braxton Key (2018-20)
vs.
Jamal Robinson (1994-97)
Key transferred in from Alabama and played a vital role in the Wahoos' national championship run last spring. During his two-year stint as a Wahoo, Key averaged 7.4 points, 6.1 rebounds, 1.3 assists and 1.0 steals per game. He did a little of everything and seemed to be in the right place at the right time in several important situations, none bigger than the block on Texas Tech's Jarrett Culver at the end of regulation in the national title game. 
Robinson came to UVA from Queens, N.Y. and started 40 of 122 games for Jeff Jones. The 6-7 forward shot 41 percent from the field, 27 percent from 3-point land and 63 percent from the free-throw line. Robinson averaged 6.3 points and 3.9 rebounds per game. He posted 200 assists and 68 steals during his career, and will forever be remembered for his run in the 1994 ACC Tournament in Charlotte, when he sealed a 66-61 upset over Duke with a spinning layup off the glass.
Jim Connelly (1965-67)
vs.
Jason Williford (1992-95)
Connelly ranks 22nd on Virginia's all-time scoring list with 1,426 points, posting career averages of 19.5 points (third in UVA history) and 5.9 rebounds a night. His best night as a Cavalier came on Dec. 1, 1965, against William & Mary, when he scored a whopping 42 points, the fifth-highest point total by any Wahoo, on 19 made field goals, which is tied for the school record. Connelly recorded seven double-doubles over his standout career, shooting 42 percent from the field.
Williford started 83 of 108 games for Coach Jeff Jones. The Richmond native was known as the "glue guy" that kept this team close and held things together. Williford averaged 6.6 points and 5.3 rebounds per game. He shot 40.2 percent from the field, 31.6 from beyond the arc and 69.4 percent from the free-throw line. He picked up his game considerably after Cory Alexander's season-ending injury during Williford's senior season. Williford was a key member of the '95 squad that advanced to the Elite Eight.
Big Men
Jay Huff (2017-present)
vs.
Herb Busch (1957-59)
The Huffinator still has a year to go in his Wahoo career, but he's been a fan favorite at JPJ since his arrival in Charlottesville. The 7-foot native of Durham, N.C., may not have the most eye-popping career numbers through three seasons (5.9 ppg, 3.7 rpg, 1.3 bpg), but he really came on strong down the stretch over UVA's eight-game winning streak to end the year, and looks to finish strong next season as presumably the starting center. Nobody will ever forget his 10-block performance against Duke, when he came up just a rebound shy of what would've been only the fourth triple-double in Virginia history (15 points, 9 rebounds).
Busch registered an impressive 15.2 points per outing in the late 50s. His career rebounding average of 9.6 is tied for second on the school's all-time list. He's one of only three UVA players to register multiple 20-rebound games (he did it twice), and also recorded six games with at least 15 boards. Busch shot 75 percent from the free-throw line as a Wahoo.
Mike Tobey (2013-16)
vs.
Tom Sheehey (1984-87)
Tobey put up 6.8 points and 4.0 rebounds during his memorable Wahoo career, and finished it with one of the greatest Senior Day performances in program history. The 6-11 New Yorker delivered a 15-point, 20-rebound finale against Louisville on March 5, 2016.
Sheehey was a bruising, physical 6-9 forward from Rochester, N.Y. A High School Parade All-American, Sheehey started 110 of 127 games for Terry Holland. He averaged 9.8 points per game for his career and 11.6 points per game his senior season.  He also averaged 4.6 rebounds per game, including 6.2 his final season. He was named to the All-ACC Tournament team in 1986.
Cast your votes below:
Loading ...
Loading ...
Loading ...
Loading ...
Loading ...
Loading ...
Loading ...

Comments